The texts and pictures are the exclusive property of this site - Reproduction prohibited
Abd El Shiraz
Afghans-Whippets
N° d'agrément Région Wallonne: HK01600094 (25/07/17)

Last update 23-april-2022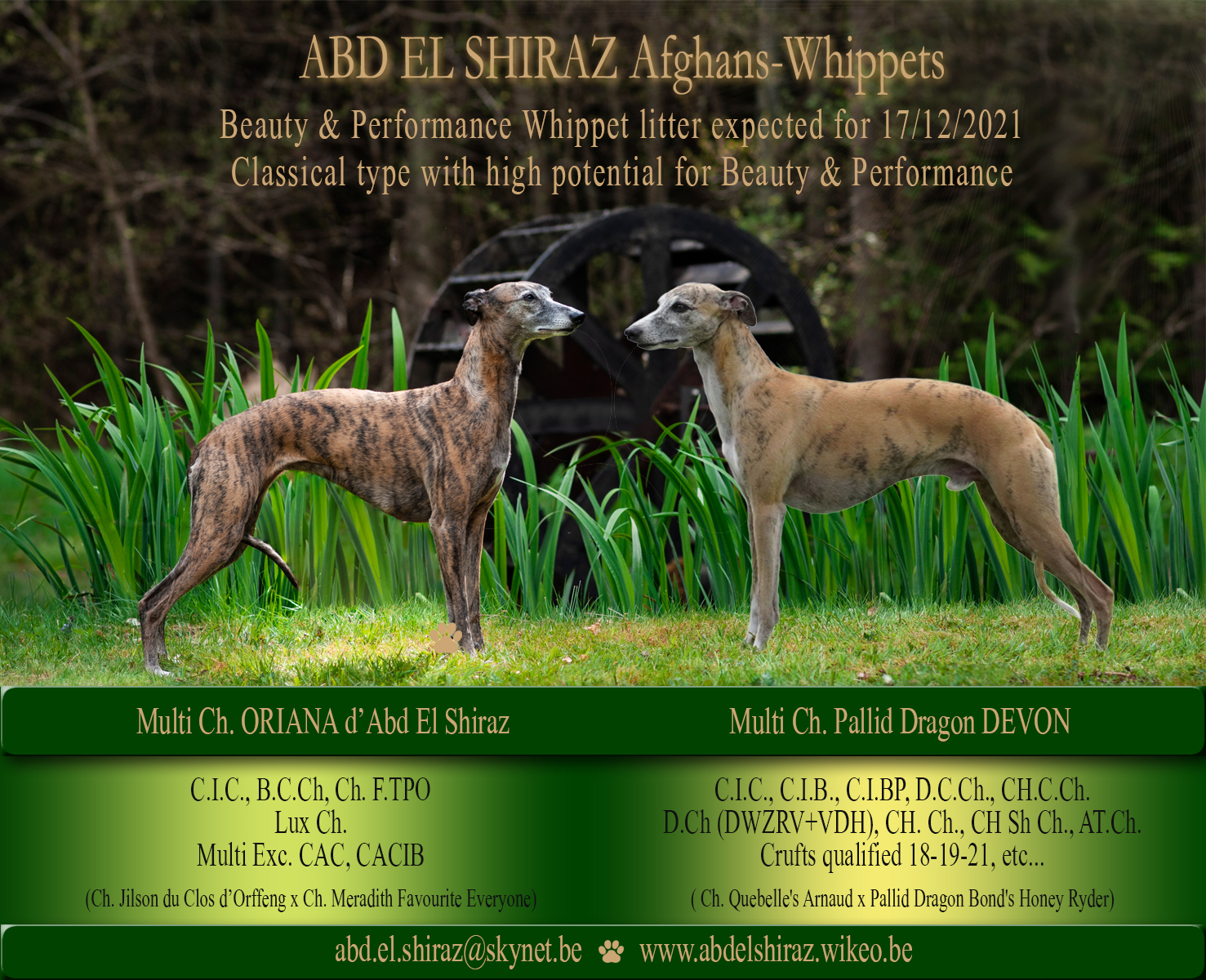 4 boys - 1 girl born 13/12/2021
All puppies have a family
Click to view details of our Whippets litter
We don't breed Afghans anymore.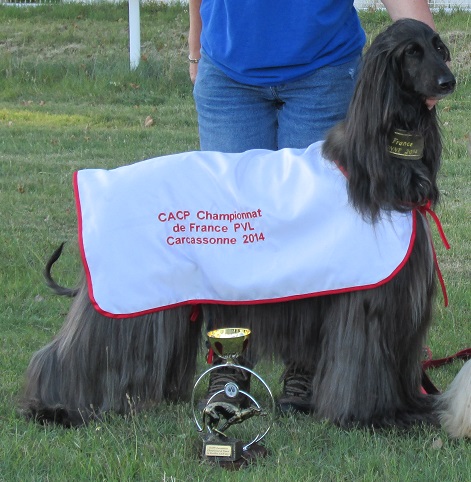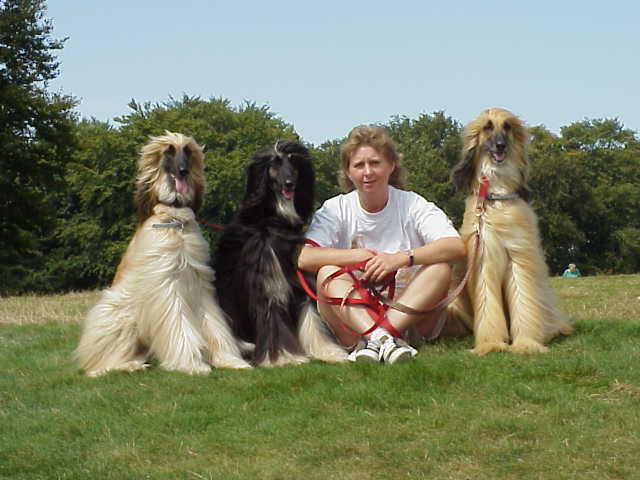 Our names are Christine and Yves Boclinville-Marville.
We are living in the region of Liege, in the French speaking part of Belgium, a small country in Europe. We are Afghans fanciers for more than forty years.
Christine started having her first Afghan in 1976 rescuing a dog named "York du Mocoloc". She is the owner of the kennel "Les Afghans d'Abd El Shiraz".
We are breeding from time to time.
Our bloodlines have American and Scandinavian origins.
We are regularly participating in Dog Shows and Lure Coursing in Belgium and the neighboring European countries.
We attended World Afghan Hound Congresses in San Diego in 1995, in Sydney in 2000 as well as in Belgium in 2002 on the occasion of the Royal Belgian Sighthounds Club centenary, and in 2014 in Padenghe.
I you want more information about us or our canine activities, please feel free to send us an e-mail at our kennel address:
abd.el.shiraz@skynet.be
Christine and Yves
(since 05-nov-2010)
This site is a member of WebRing.
To browse visit Here.