News 2020-2021 
More news on our Facebook page
2020 & 2021 were 2 special years. With Covid 19, a lot of competitions were cancelled. 
Nevertheless, the few events in which we have been able to participate have given us a lot of satisfaction.
Our Qalisha, thanks to a nice victory at the PVL Special of the Falapa club on 18/07, became French TPO Champion. A title that is not so easy to obtain.
After her mother Indhira and our two Whippets "Favi" (Meradith Favourite Everyone) and Oriana, she is the 4th of our dogs to get this title. Probably a record for a foreign owner.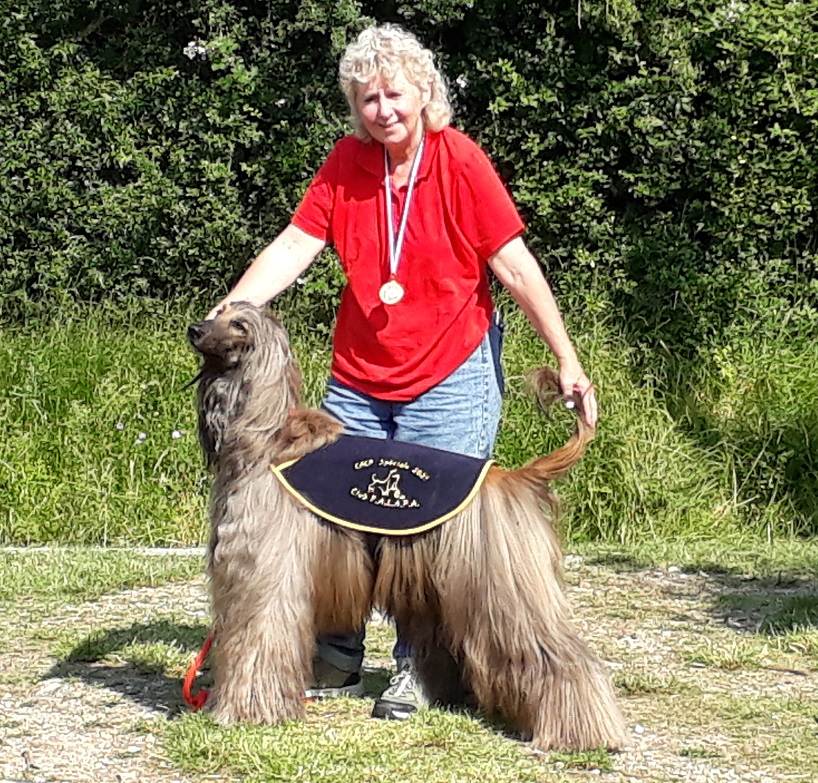 Qalisha is also now a beauty champion as she finished her Luxembourg title in september.
Qalisha ans Oriana were also qualified for the European Coursing Championship in Een (NL).
Oriana was finally out, as she had been mated for a week, and Qalisha was unlucky, ending up in the lake twice. But it was nice to be there.
Now we are waiting for Oriana puppies, and a last Whippet generation in our kennel. We hope puppies with high potential for beauty and performance, as has always been our objective with our two breeds.