News 2015  
More news on our Facebook page
December, 25th, 2015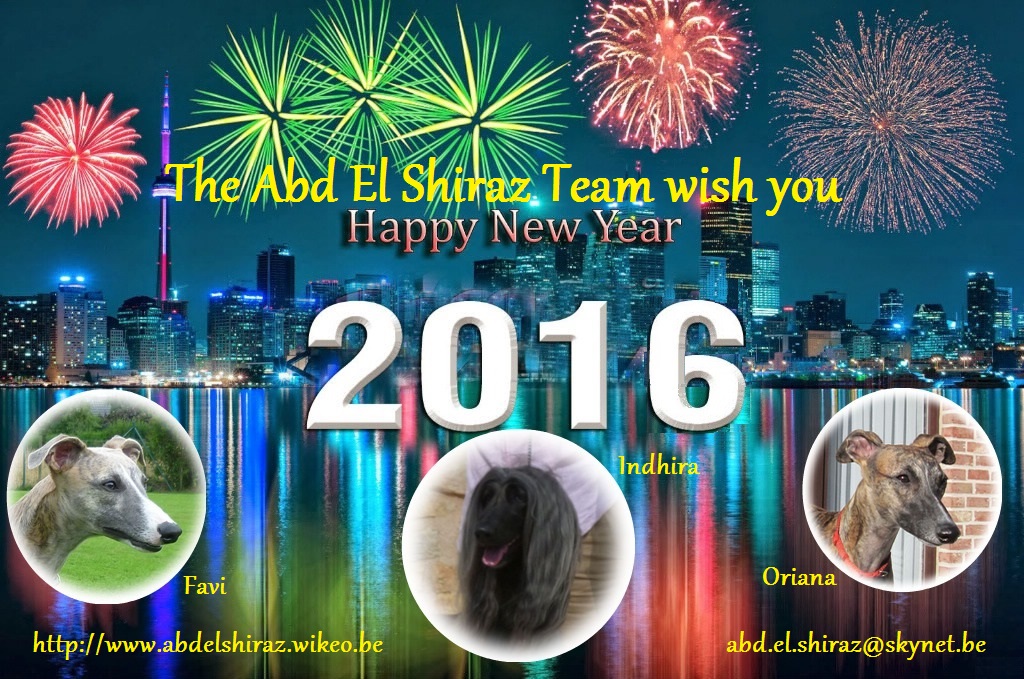 December, 20th, 2015
Our little Oriana was entered at Brussels Dog Show for last time in Puppy Class. She got a 1st very Promising from Mr Kotler R. (Hu)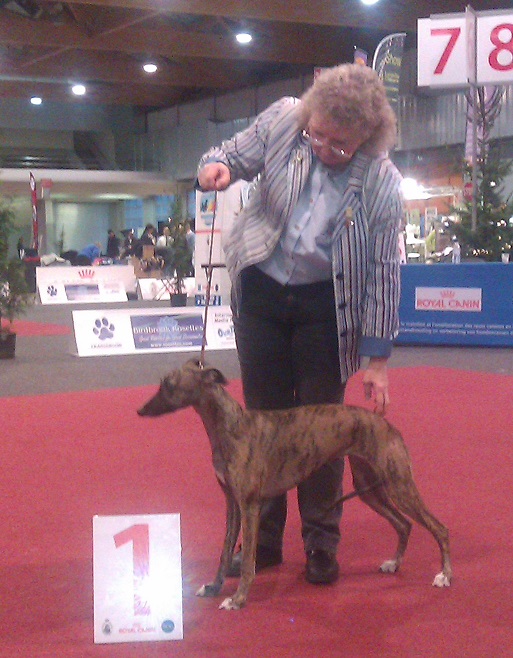 December, 2nd, 2015
Sad news today. Brunaud crossed the Rainbow Bridge and rejoined his sister Bahiya 4 days before his 13th birthday. Thank you Roger & Lydia for those 13 beautiful years with you.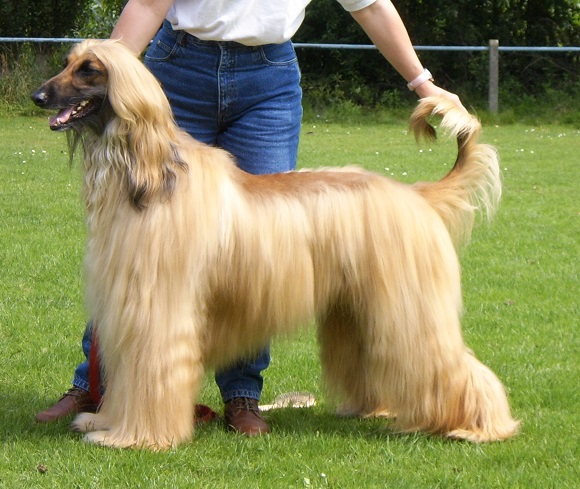 Brunaud d'Abd El Shiraz (06/12/2002 - 02/12/2015)
November, 7th, 2015
After been injured during the international coursing in Amermont, and few weeks at rest, Favi did very well at the last competition of the year in Beringen. She ended with the 7th place / 18 entries. Her shoulder and finger held up well.
For her part, Indhira's knee (stupidly injured in the garden when playing with Oriana) is still too fragile too take any risk. She will stay far from coursing grounds for several more weeks.
November, 3th, 2015
"O" litter is already 7 months old !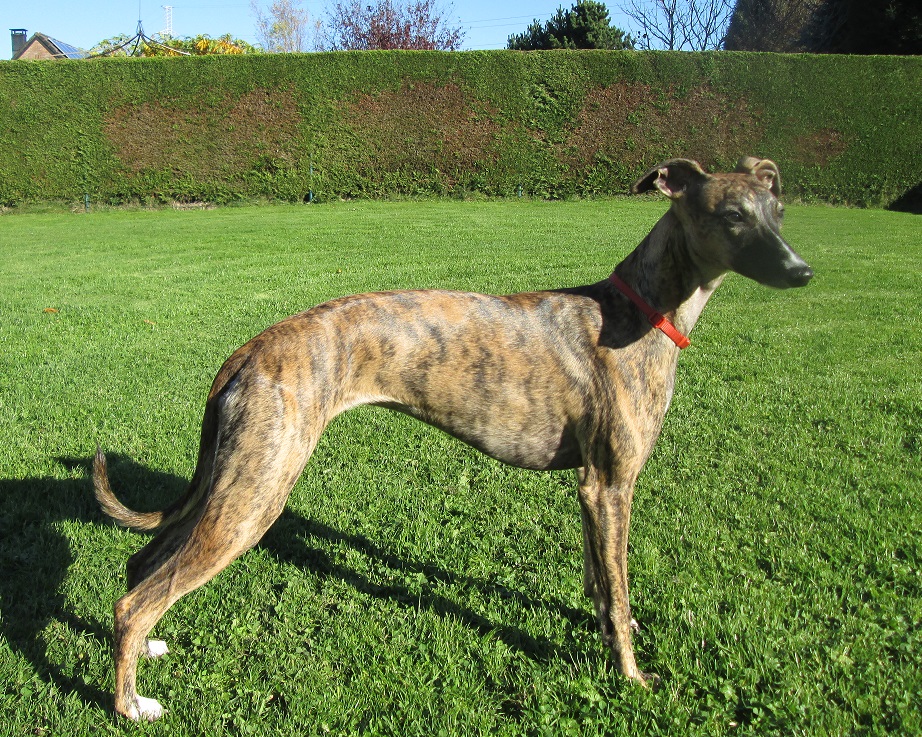 Oriana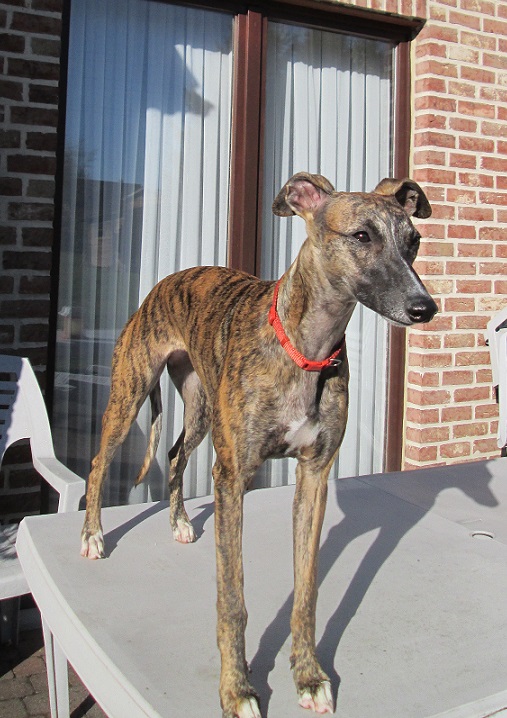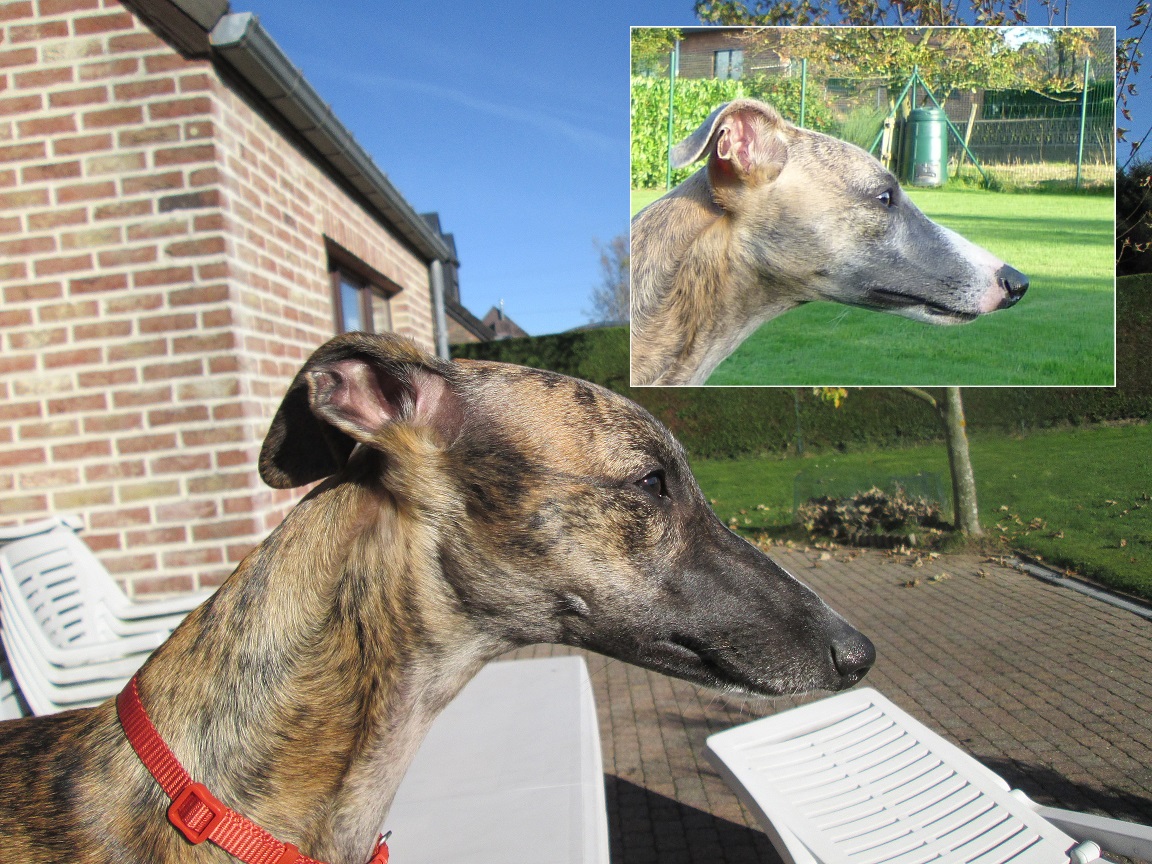 Like mother, like daughter !
October, 3rd, 2015
First show for OneSalsa in Charleroi, the day of her 6 months in Puppy Class ! She got 1st Very Promising under judge L. Pinto-Texeira (P). Congratulations to her owner Geneviève Massinon.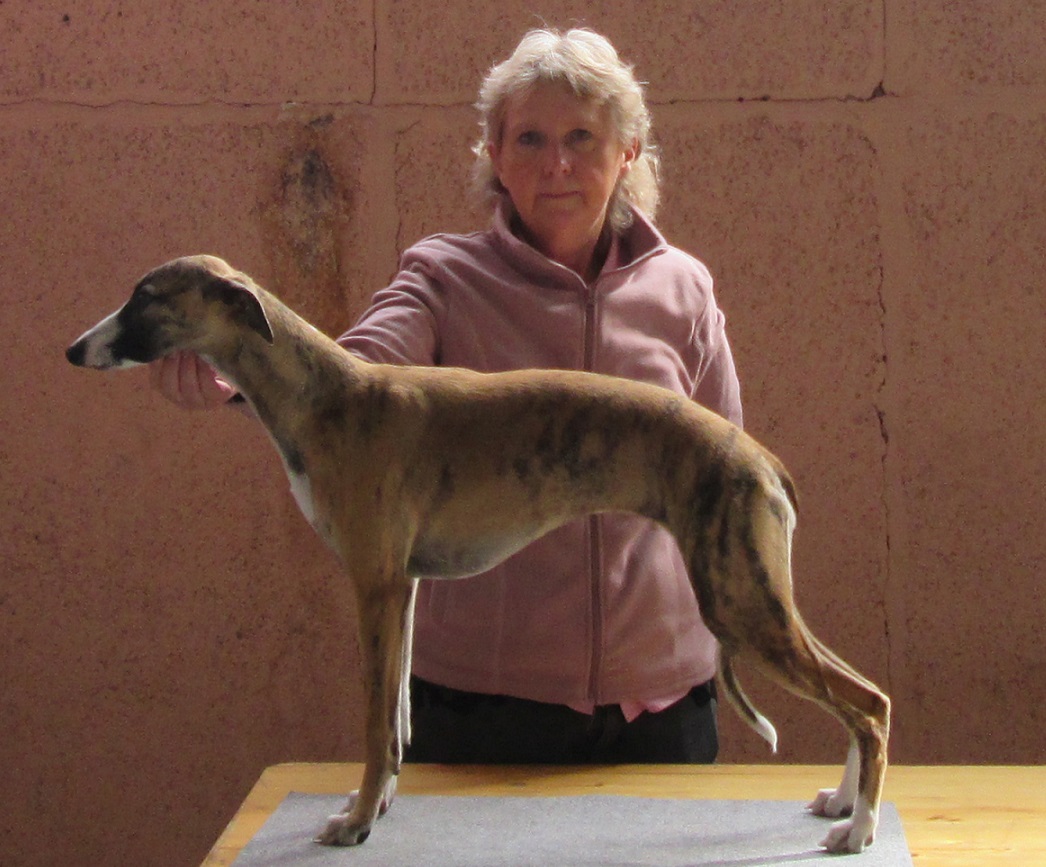 August, 15th, 2015
After the Golden Dog Trophy, international show in Liège on 18/7 where Obama & Oriana got both 1st Very Promising in Baby Class, and Best Baby for Obama, under judge M. Molnar (RO) (later selected among the 8 best of all breeds babies on the main ring by Mrs A. Gregore), the Gremlins did very well again at The CRBL Specialty Show in Polleur this 15/08. The siblings got again both 1st Very Prominsing, Obama won Best Baby and also Best in Show Baby ! Judge was M. J.F. Vanaken (B).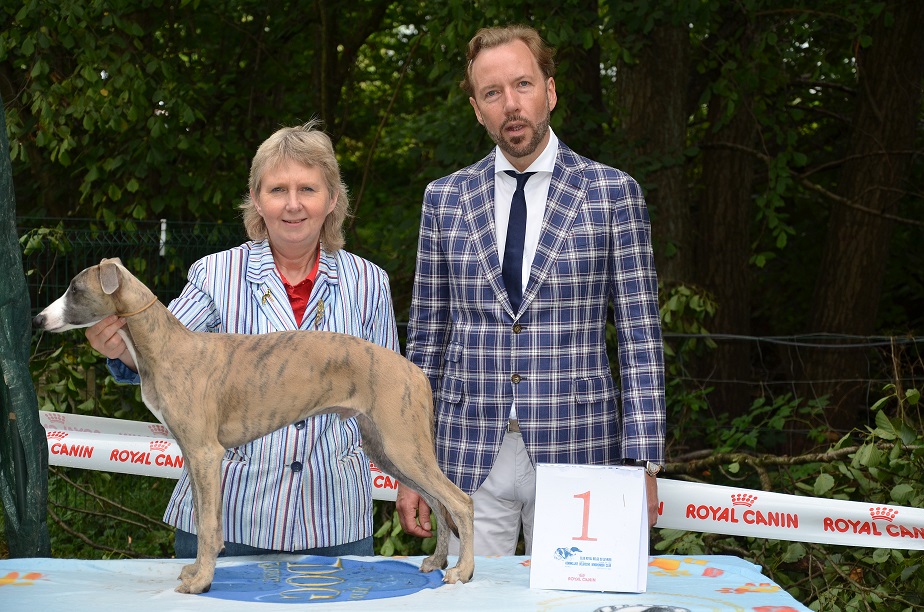 July, 19th, 2015
Sad end of the weekend, our beloved Bahiya awaited our return from the Liège dog show to cross the rainbow bridge
Our heart is broken, all we can do is to remind of the wonderful moments we shared with her on the show rings, coursing grounds, and especially in our daily lives. She gave us the succesful "I" litter in 2009, with Indhira, Icyana, Ismaïla, Indiana, IntaJeriko & Istaphar.
But above all, she was the most wonderful companion, always happy.
We will never forget her, a part of us is gone with her ....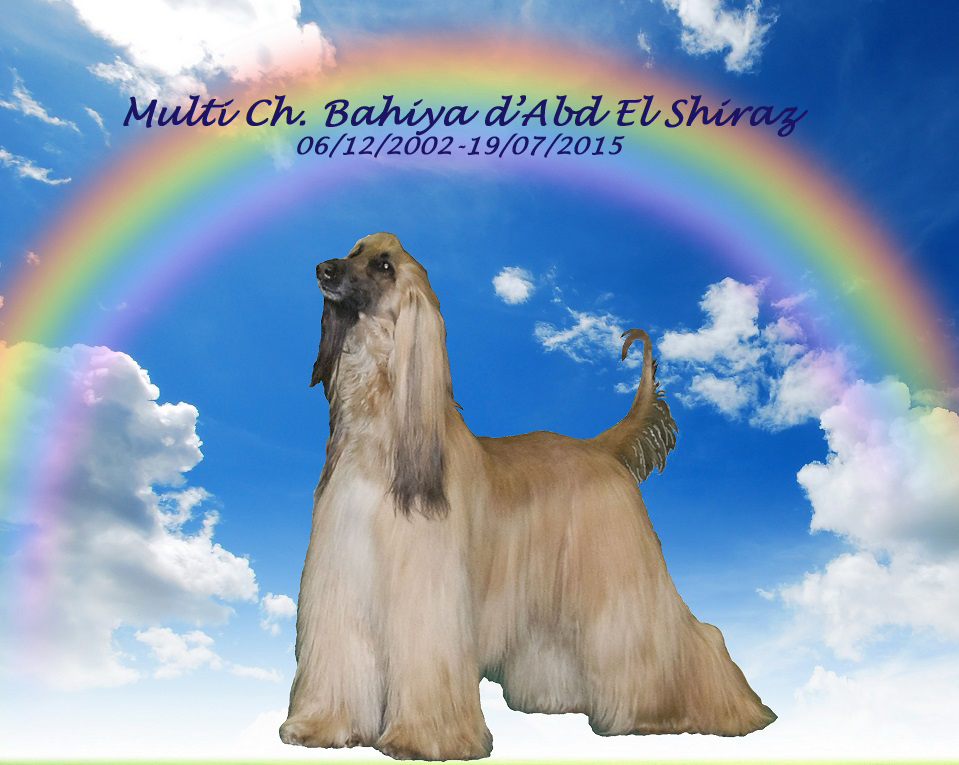 May, 22nd, 2015
Second photo shoot for our Whippet puppies at 7 weeks! See their own page
1 girl is still available.
May, 01st, 2015
First photo shoot for our Whippet puppies! See their own page
1 girl is still available.
April, 03rd, 2015
Our Favi gave birth to 4 strong puppies (383 up to 423 grs !) this evening, by caesarean. 1 Boy, 3 Girls ! Mummy & kids are doing well !
2 girls are still available.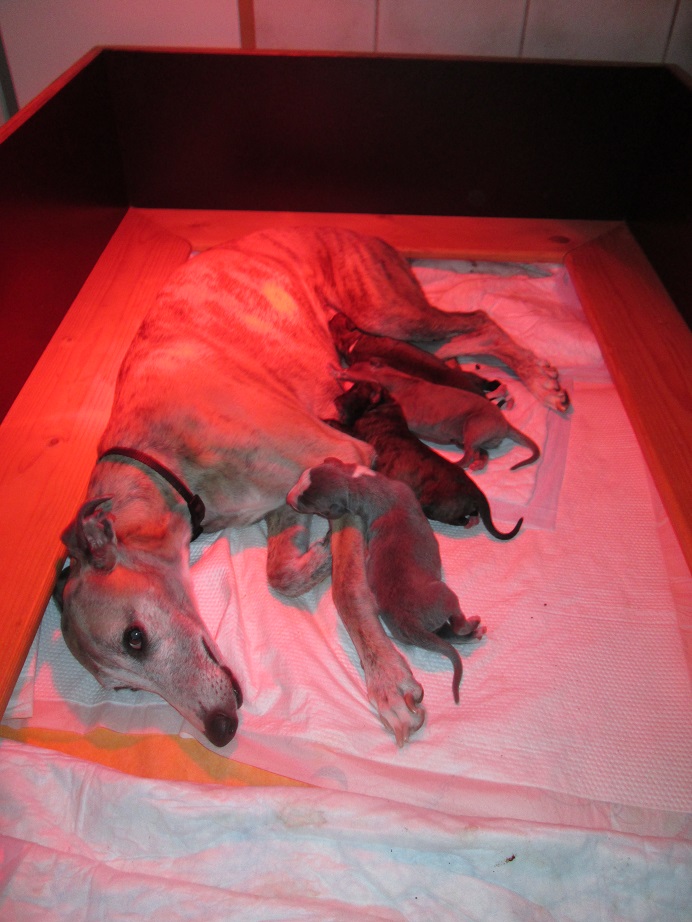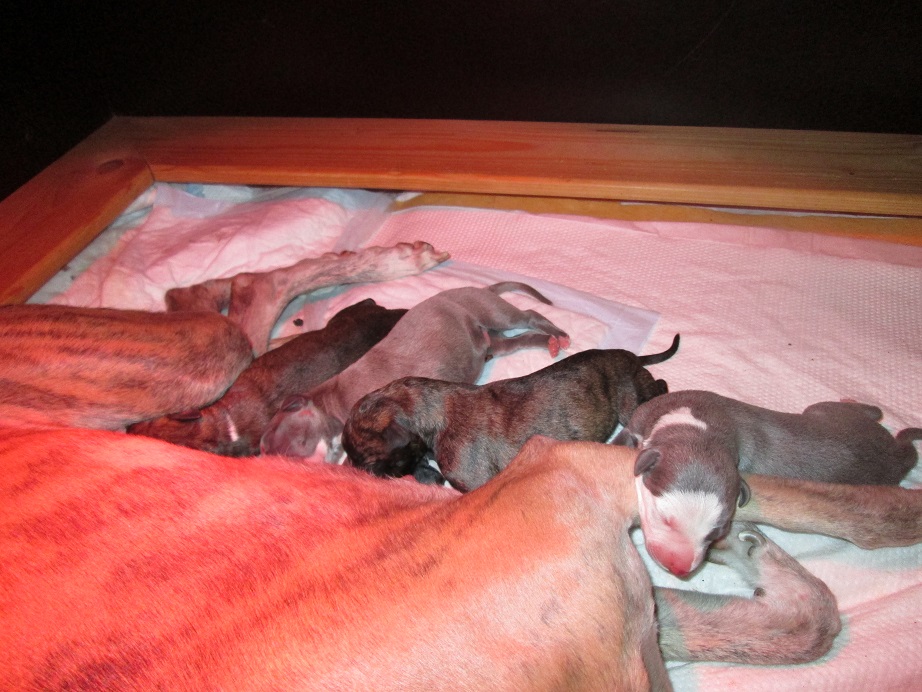 Left to right:
Bitch 3 brindle,
Boy 1 probably light cream blue brindle,
Bitch 1 brindle and white
Bitch 3 sand with blue shadings (??) split face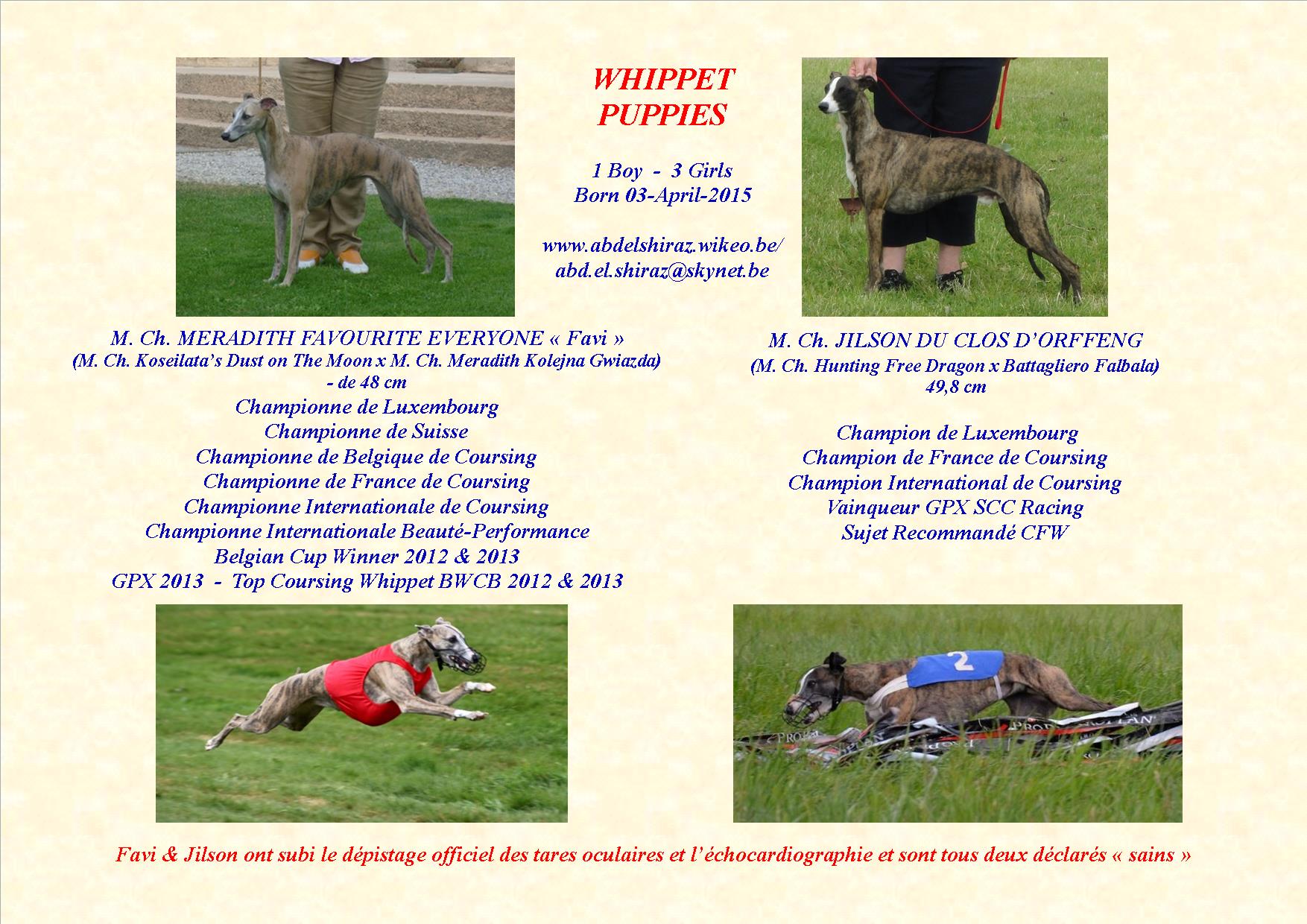 March, 30th, 2015
Pregnancy of 4 babies confirmed for our Favi (unfortunately, no picture of the x-ray, the machine was out of order ! )
February, 25th, 2015
It's confirmed, we will not have Afghan babies this year :(
Otherwise, if all goes well, we will welcome our first Whippet litter!
Indeed, Favi is pregnant ! :) The birth is scheduled April 5th. I can now tell you that the proud father is Ch. Jilson du Clos d'Orffeng (Luxembourg Ch., Coursing French Ch., International Coursing Ch., Winner GPX SCC racing, Sujet recommendé CFW).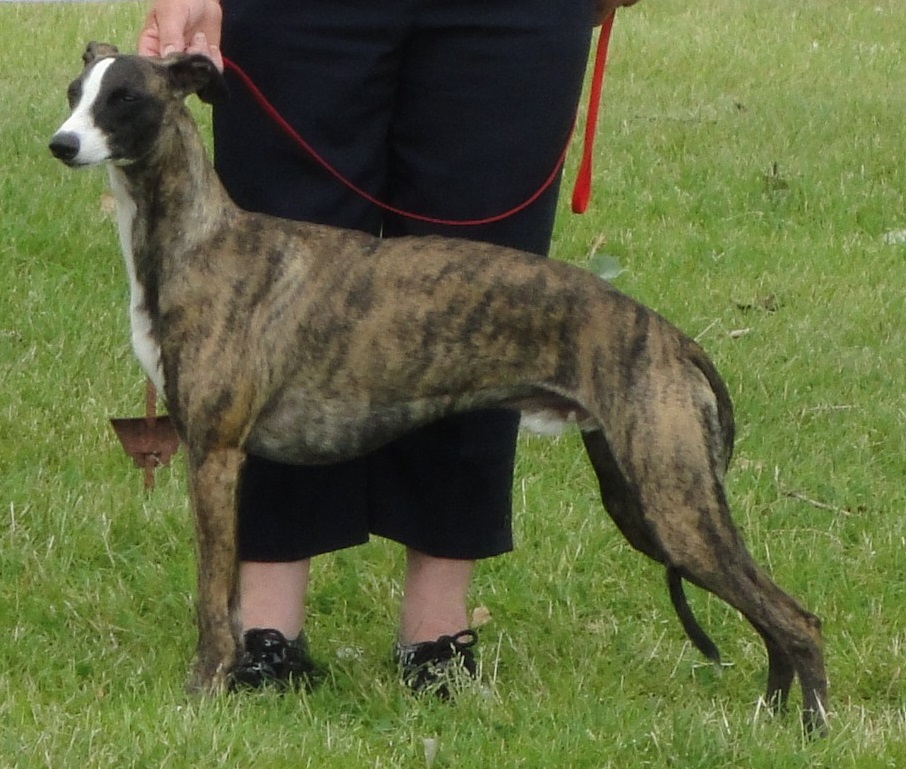 As a reminder our Favi (Meradith Favourite Everyone) is Luxembourg Ch., Switzerland Ch., French Lauréat Standard Performance, International Beauty & Performance Ch., International Coursing Ch., Coursing French Ch., Coursing Belgian Ch., Belgian Cup Winner 2012 & 2013, Winner GPX 2013. Top Coursing Whippet 2012 & 2013 BWCBW.
Pedigree of the future litter :
http://thewhippetarchives.net/testmating.php…
Favi and Jilson have both been submitted to the detection of ocular defects as well as echocardiography and were declared "healthy".
February, 17th, 2015
Sad news today, the echography revealed that Indhira is not pregant :(
We are so sorry for people who were interested by this breeding intented to produce healthy puppies for show and coursing :(
January, 18th, 2015
Well, that's a little earlier than expected, but if all goes well, the last Abd El Shiraz  Afghans puppies should be born about March 26! This will indeed be our last Afghan litter (39 years after the entry of the first Afghan in my life !).
I will wait to be sure to unveil the pedigree of the litter, but I can still say that Dad as Indhira is multi champion beauty AND work (and tested healthy eyes and heart, as Indhira).
January, 18th, 2015
Indhira is in seasons ! May be soon a new (and last) afghan adventure at Abd El Shiraz !
January, 17th, 2015
We are very happy. We did the eye defects testings (13 tests) and echocardiography for our two girls, Indhira & Favi, and they are both clear ! We can think seriously to bred them !