News 2014  
More news on our Facebook page
December, 24th, 2014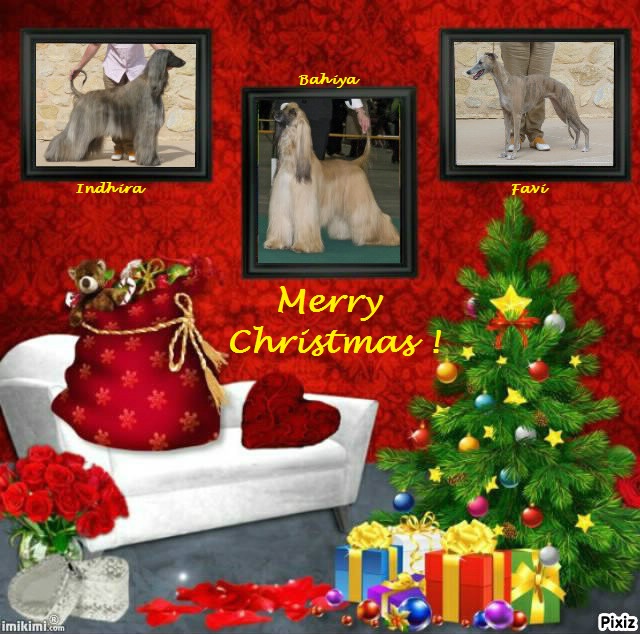 December, 12th, 2014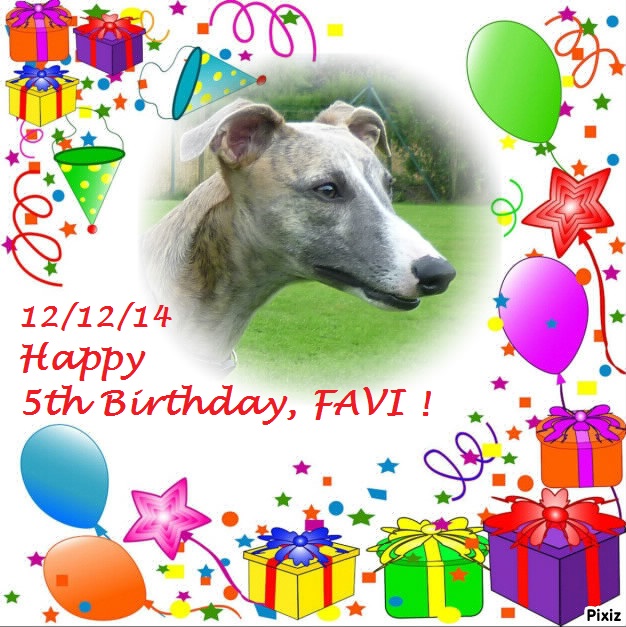 December, 06th, 2014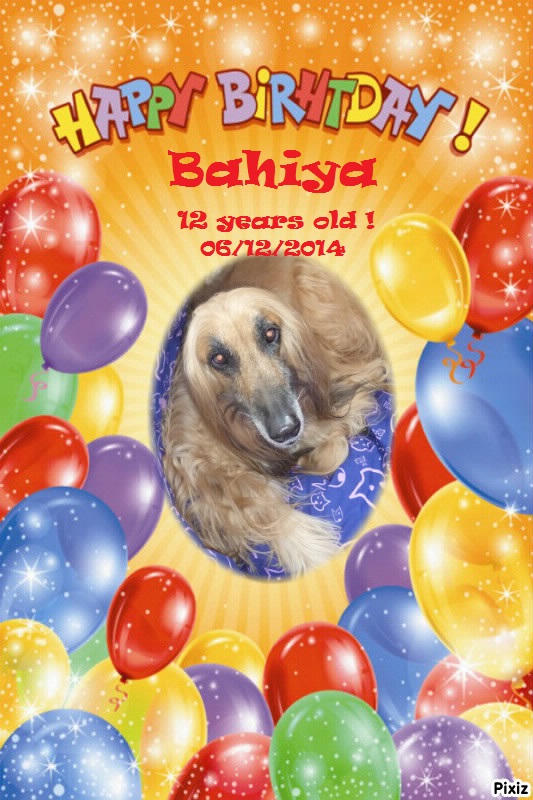 October, 20th, 2014
It's official ! Today we received Indhira's Lure Coursing French Championship certificate.
She is now:
Belgian Champion
Luxembourg Champion
Suisse Champion
International Champion
International Beauty and Performance Champion (currently only 21 in whole Europe)
International Lure Coursing Champion (only about 10 Afghans got the 3 international titles)
French Lure Coursing Champion (to my Knowledge, the only belgian Afghan to get this title) !!
May be she will never win anything again, but her palmares will be not often equaled by most of the actual winners !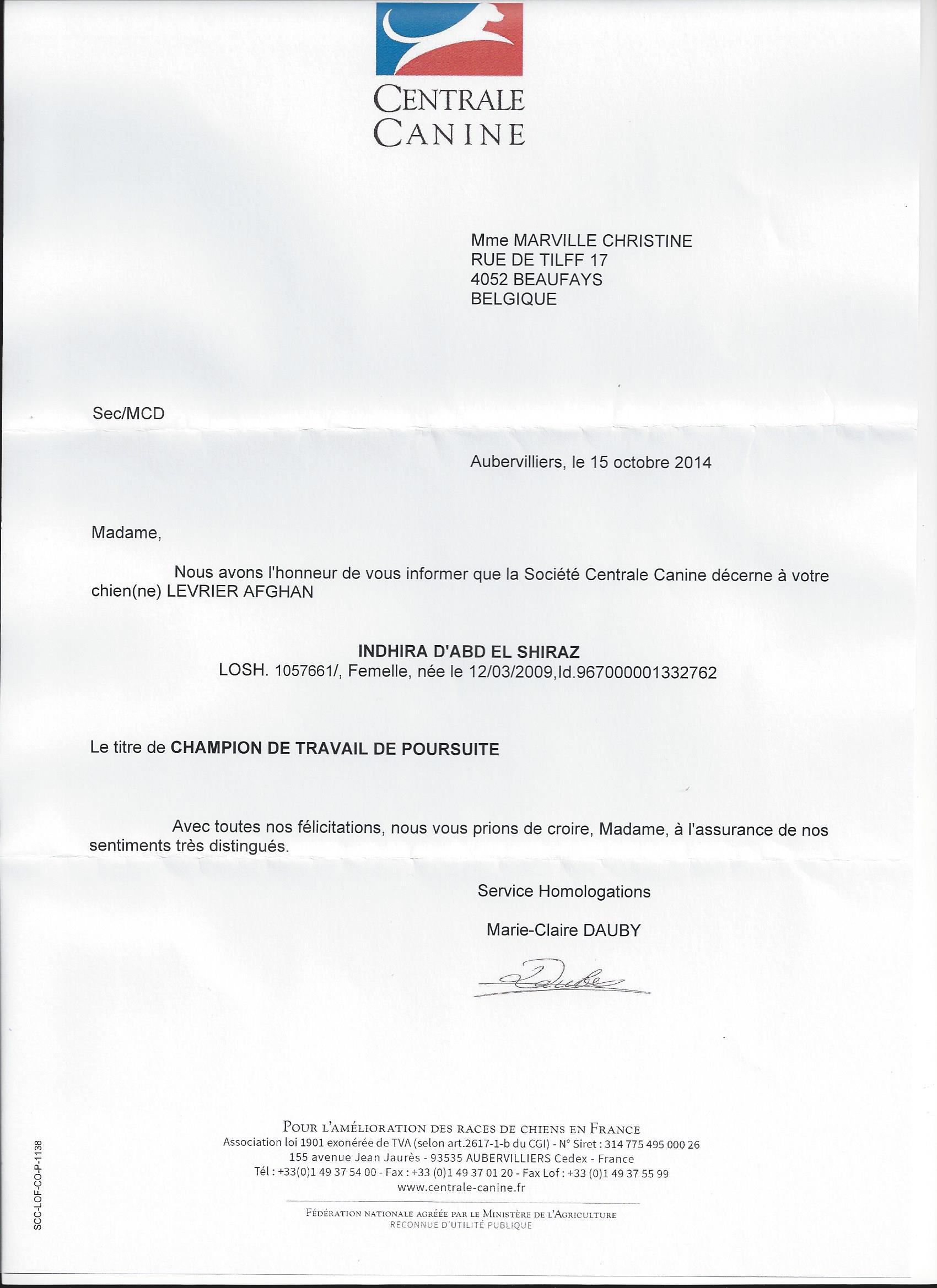 October, 19th, 2014
Today national lure coursing competition in Sint Pieters Roode. And I slowly begin to get tired of most of the belgian judges who rewared the dogs only on their speed and no more on the way of hunt, which, in the real life, usually require more cleverness and address than speed ! And, so, once again, Indhira and her brother, Jeriko, were placed the last !! They were 5th/8 and 6th/8, only because 2 others participants were diqualified, otherwise, they would surely have finished 7th and 8th !
Regarding Favi, her first race was medium, but she received less points compared to others worse. In the secound round she was absolutley terrific and judges were forced to give her the best score of the afternoon (tie).
She finally finished 4th/14, which is not so bad.
October, 04th, 2014
Today international lure coursing competition in the friendly club of Laferté-sur-Amance (F). And once again excellent results for our coursing team. Afghans were 8 and mixed. Indhira finished only 5th/8 but 2nd bitch and received the RCACP
In Whippets, Favi was once again on a very high level. She made a great 1st race and fiished nd of the morning, only 1pt behind her half-sister Gwendoline (Keep on Running Good Day Sunshine). In the afternoon, they made together a wonderful and powerful second race, so much that the judges did not even decide between them and gave them the same points. So, as Gwendoline was the best in the first round, she kept one point ahead of Favi. However, with her 2nd place, she received the RCACP and RCACIL
It is still "fun" to note that those two bitches had finished 9th (Favi) and 10th (Gwendoline) / 14, last week in Amermont ...
September, 27th, 2014
Today national lure coursing competition in Amermont. Beautiful ground, nice weather, friends and good ambience. But that's all. In Whippets, Favi got one of the worse result in her whole career. There were 14 bitches. In the first round she received the 4th worst score despite an end of race in cannonball, and in the afternoon, she got the best score ! But as her first points were so low, she finished only 9th/14.
In Afghans, ther were only 5, one bitch (Indhira), and 4 dogs, including her brother.
Jeriko was placed 5th, Indhira 4th, and there was a new competitor from "show" origins, he ended 3rd. But it was sad to hear one of the judges say that "show afghans" are allways a class below the others, a poor but sadly almost universal opinion among the lure coursing judges :(
September, 21th, 2014
Back on the show ground at the new CAC show in Libramont with Favi. Judge for Whippets was M. Wauben (NL). Alone in Champion Class (with only 2 other bitches in open class), Favi received only a 1st Excellent and nothing else. The judge didn't like her top line (of course as they all want whippets with a straight topline) and said that her eyes are too round, and that she has not enough jaws. Ha ha ha !!!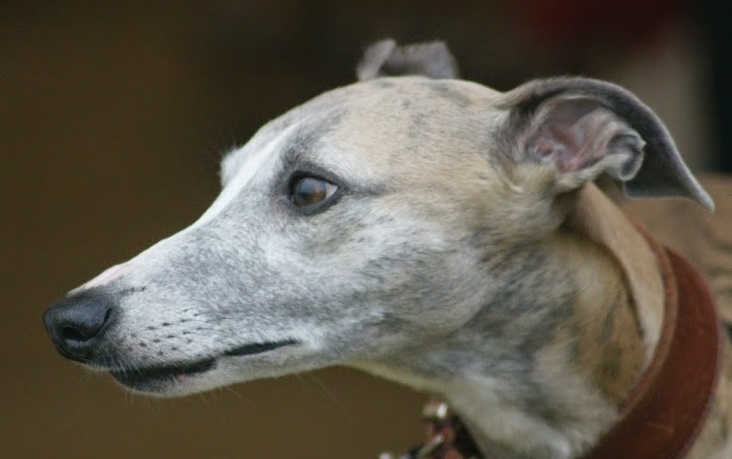 September, 13rd & 14th, 2014
Full week-end at the international lure coursing competition in Gesves, well organized by the CNBCL for the first time on this beautiful ground. Despite a hard mist each morning, we had beautiful races.
A great come-back on Saturday for our little Favi, now almost fully healed after her injuries during the GPX. She finished 2nd / 16 entries with RCACBL & RCACIL !
On Sunday, Indhira was placed 6th / 9, just behind her brother Jeriko.
August, 23rd & 24th, 2014
This week-end is held the Lure Coursing French Championship in Carcassonne. Our 2 girls were qualified regarding their results in France during the last year.
And Yeeesss !! A dream comes true .... again !!! 
Indhira won the CACP and has now all conditions to become Lure Coursing French Champion !!!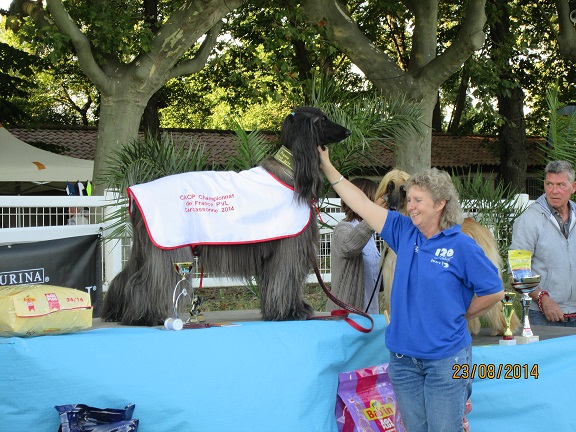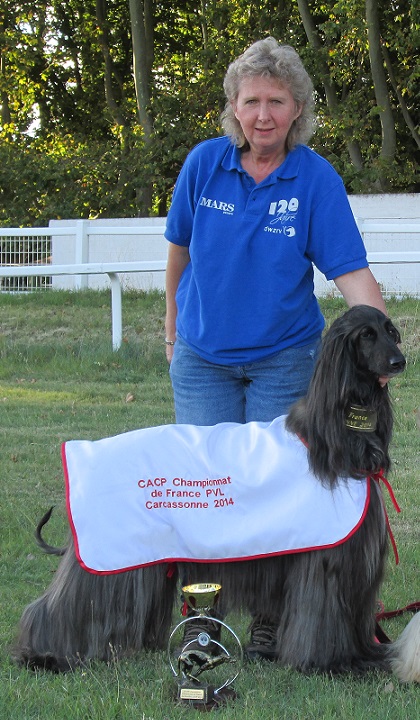 On Sunday, I took the advice of the vet, to let or not run Favi. She said that Favi was fit enough to take part in the competition. So, we did it. She run a excellent first race, and got only 20 pts to everyone's surprise, her second race was not so good, and she finished 14th/31. But it was not important as she is already French Champion, and as we let her run rather for training than for a result.
August, 03rd, 2014
Despite her fingers injuries, as she was well and was entered at the dog show in Leuven, we decided to go there with Favi. Judge was A. Czegledi (  ). Favi was placed 2nd Exc / 2, and nothing more.
July, 27th, 2014
Fantastic ..... and bad day for our coursing team this Sunday in Hanret (B).
Great day for the Afghans: INTAJERIKO wins CACBL and GPX 2014! He becomes Lure Coursing Belgian Champion !!!
Congratulations Jeannine and Rik & Jeriko !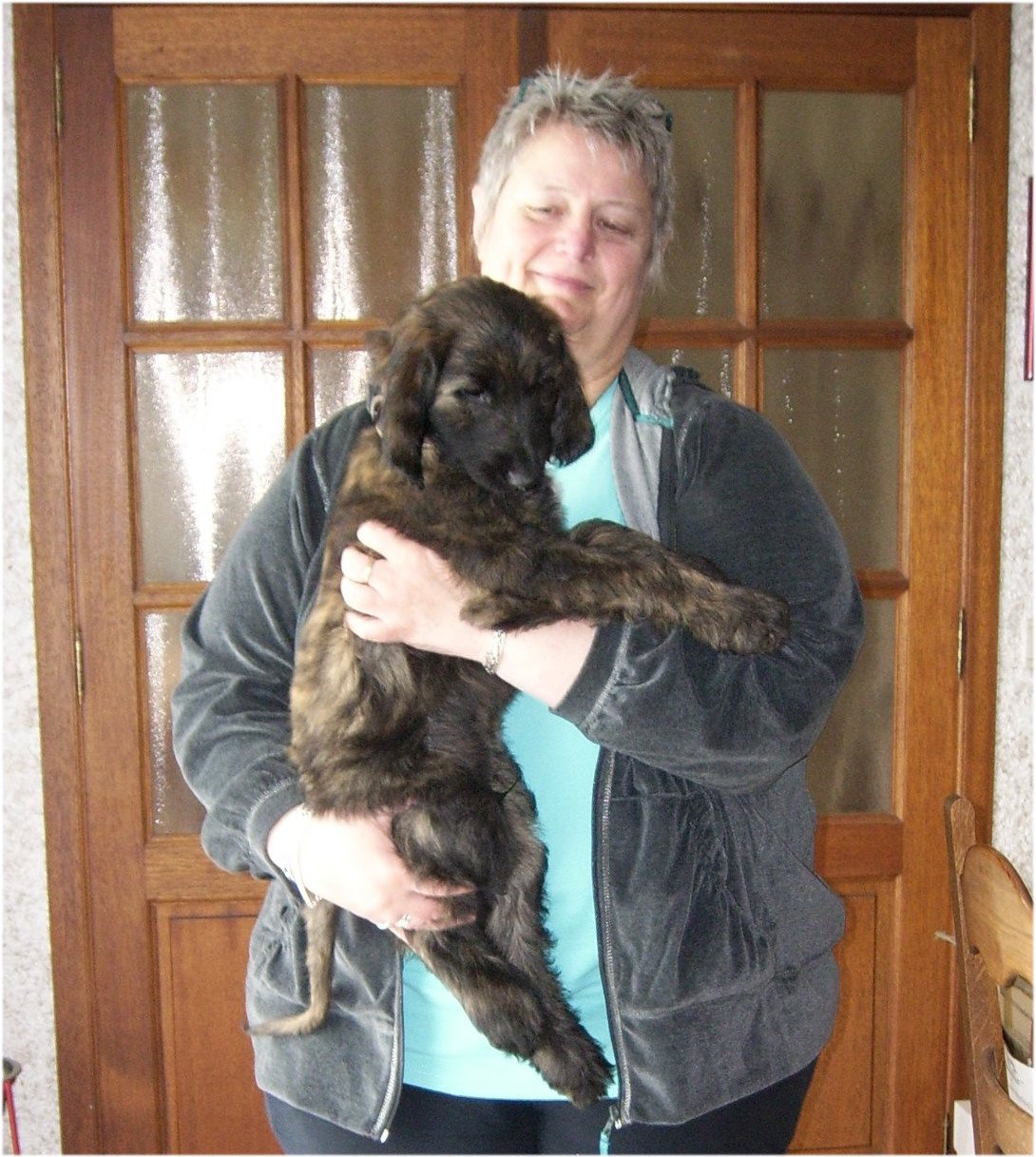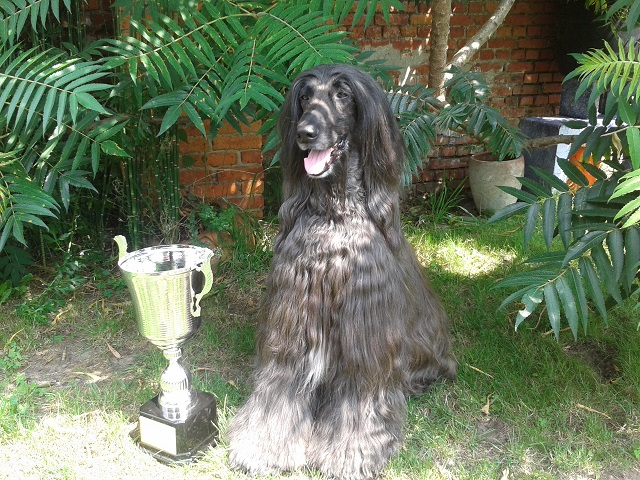 Indhira ranks just behind her brother and gets the RCACBL!
In Whippets, Favi was unfortunately injured in the first round (3 fingers cut by the rope) and was unable to take the start of the 2nd round. This accident ( her first in 42 races ) will keep her away from the fields for some time :(
July, 24th, 2014
Today we just received the confirmation of Lure Coursing French Championship of Favi !!!
July, 20th, 2014
Indhira & Favi were entered at the Golden Dog Trophy in Liège, with the only "Challenge Beauty & Performance" organized during a dog show, but this year the show will be coupled with the CNBCL september competition, so the prices of the challenge will be delivered there. Entered in working class, Indhira received a 1st Excellent from M. J. Vuorinen (Fin) and Best of Working Class, but on the main ring, for Best in Show Working Class, she didn't want to walk and was only placed 3rd /3.
I almost killed her on the ring and left immediatly, the poor judge thought I was mad at her. Sorry for my bad behavior, Mrs De Wit-Bazelmans.
Our little Favi was placed 1st Exc in Champion Class by M. Vascos-Pocas (P) she got also RCAC-RCACIB.
During this show, I participated also in the demonstration of the "SEC Members Display Team" with Bahiya on Saturday and with Indhira on Sunday.
June, 28th&29th, 2014
After a long absence due to the organization of the CACIB show in Liège, a small return on the European Coursing Championship 28 & 29 June in Italy. Atmosphere a little tarnished by the cold, rain, and the poor state of the fields.
2 good races for Indhira, who compensates her lack of speed by her skill and intelligence, she finished at a good 22nd place out of 38 with 492pts/600, knowing that the majority of first classified do not correspond anymore to the breed standard!
A weekend to forget for Favi, in contrast, completely "out of her shoes", not concentrated and imprecise, she certainly realised her two worst races of the year. She finished 25th/56 with 509pts/600. 1 single point more per judge would have sufficed to place her in the top 15, a place that was more in line with her actual value. But regarding the other races, we were happy that she finished her 2 races without any injuries.
June, 15th, 2014
Back from the last official measurement in beringen. Favi is now officialy in the eurpean DataBase !! Italy, here we come !!! 
June, 8th, 2014
Today, dog show in Lommel with Favi. Once again entered (and alone) in Champion class, she received only a #1 Excellent, neither CAC nor RCAC. I think that I'll not go anymore on shows as long as the judges continue to award Whippets with Greyhound chest and topline ...
May, 31th, June, 1st, 2014
Very nice and friendly week-end in Agonges for internationale lure coursing competition. A very beautiful ground, and nice weather. On Saturday was

Indhira. There were only 2 Afghans, and the other one was the recent french champion young "Gulnar". On the first run, Indhira,
through her experience, obtained 1pt more than Gulnar, but in the second run,
she

could do nothing

against

the

youth and enthusiasm

of

 

her competitor,

completely

overexcited, she

finished

obviously 2nd,
nevertheless with the
RCACP
.
But once again, happyness came from our little
Favi
(multi Ch. Meradith Favourite Everyone ), 5th after the first run she did an abolutely incredible second run, like often, and got the best score of second run over all Whippets. She finished at the 2nd place / 19, with
RCACP-RCACIL. 
6 competitions since the beginning of 2014: 2 x CACIL, 1 x RCACIL + the CACP of french national championship ! No so bad for the first half part of the year :-)
May, 17th, 2014
Today, dog show in Wieze with Favi. Entered (and alone) in Champion class, she received only a #1 Excellent, neither CAC nor RCAC, which goes to the only 2 other bitches entered in open and intermediate classes (only 6 whippets in total). I begging to be tired of these judges who put you aside when they know that you work with your sighthound....
May, 11th, 2014
This week-end, we were on the road again to the specialty lure coursing organized by the Falapa club in St Gervais d'Auvergne. The weather was cold, and rainy.
Indhira finished

5th Excellent / 9 bitches.
Although

the victory of the

first

one

does

absolutely

not

be

discussed

, I am

once again

disappointed with the

French

system

score

.

Even

if the purpose of

hunting

is

sure to catch

the

lure

, I think it

is

still

not normal for a

dog who did a

 

completely

disorganized

race, but

 

came first

 

on the lure, to

 

end up with

more points than

the dog who did

 all the work

,

riding

all the

pulleys,

 

but

 

came

second

on

the lure.
May, 4th, 2014
Arriving in Rougé on Saturday evening under the sun (finally!!), meeting friends and having great time at the gala dinner with a lot of Whippet lovers, and members of the French Whippet club and CCCA.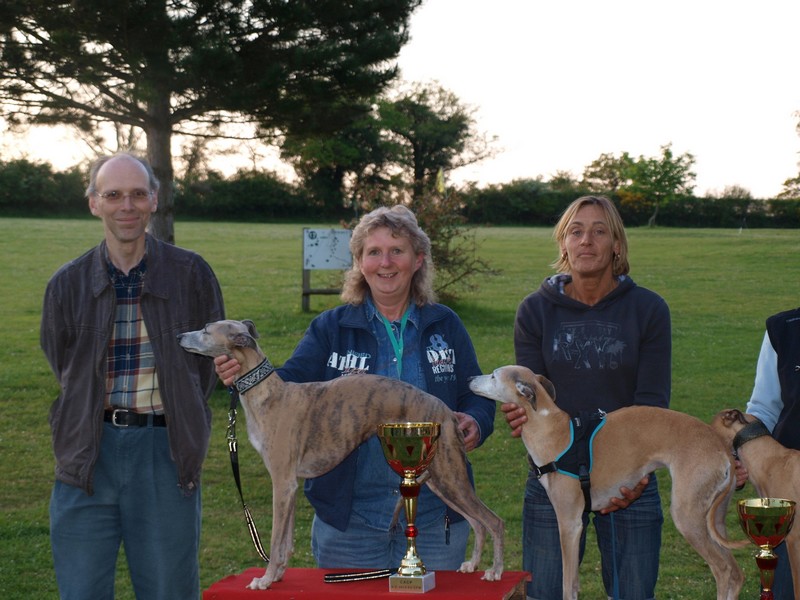 April, 29th, 2014
Arriving in Padenghe

sul Garda (Brescia). 4 days at

 a very beautiful place for the 8th Afghan Hound World Congress. Meeting a lot of Afghans lovers from all over the world.
Despite a very rainy weather, it was 4 great and friendly days. We didn't take part to the sows and left on Friday May 2nd, morning, under the rain (again !!!) to go to the french Whippet club national specialty in Rougé (near Nantes).
April, 27th, 2014
First week-end of our franco-italian road trip at the international lure coursing of Belfort.
Indhira finished

5th Excellent / 6 mixed Afghans. And the Whippets, we had an unusual situation, as there were 14 bitches but only 4 dogs, and there were mixed !!!
Favi
(multi Ch. Meradith Favourite Everyone ) took the 5th place (4th bitch).
We left Belfort the next morning to Italy, under the rain all along the road :-(
April, 19th, 2014
This week-end international lure coursing in the friendly club of Laferté-sur-Amance.
Mid-results for our girls, on this difficult ground with a technic part very technic and a very long part for speed.

Indhira finished

5th Excellent / 8 mixed Afghans. We cannot wish more regarding the fact that she is just after her seasons period.
Our little
Favi
(multi Ch. Meradith Favourite Everyone ) is finally ranked 8th Excellent / 23, despite a wonderful second run, where she catched the lure just before the last straight line. I think she deserved 2-3 places better, but there were a lot of very strong foreign competitors.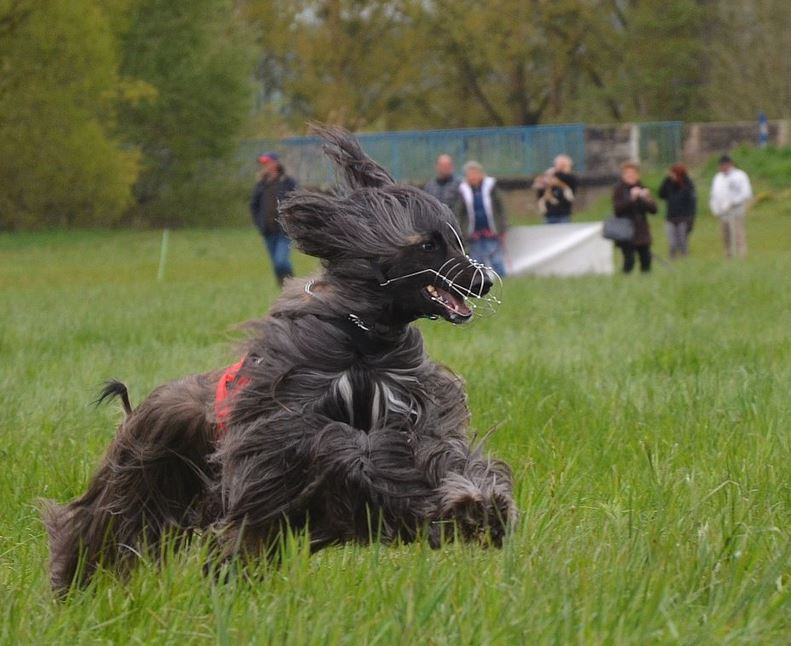 March, 30th, 2014
YOUPIIIIE ! SHE DID IT, AGAIN !!!!
Today at international lure coursing in Beringen, our little "terror of the grounds"
Favi
(multi Ch. Meradith Favourite Everyone ) got her second win of the year (in 2 competitions) with
CACIL
(the 6th) &
C

ACBL
(the 10th). A wonderful beginning of season for our little star !!!
In Afghans,
Indhira
, however opposed to the reserve male of last week, finished the first run in 3rd position. In the second run she was opposed to the winner male of last week, and despite a bad start (she made a half-turn to try to catch the lure she saw behind her) is finally placed 6th/14.
Her brother
Jeriko
, once again much better in the second run, finished 8th.
A wonderful sunday for our coursing team !!!
March, 29th, 2014
Entered
at the big international dogshow of Luxembourg, Icyana got the 2nd place and
RCACL
in champion class under italian judge M. Tabo. Well done girl ! 
March, 23rd, 2014
Today there was a big competition in Afghans with 15 entries (dogs & bitches mixed). Indhira was placed #11 not so bad regarding that she is just few days after her seasons and on a difficult ground. You can see her second run on this link (Indhira in red jacket, thanks to Ghislaine Sohier for the video) :
Télécharger le fichier neupre-2014-indhira.mov
Jeriko is finally ranked #9 after an excellent second run.
Next week, all the coursing team go to Beringen !
March, 22nd, 2014
Start of the coursing season for our girls this weekend in Neupré, and super beginning for our little Favi , who won her first victory of the year, with CACIL CACBL and best Whippet of the day
Tomorrow we go back with Indhira !
February, 09th, 2014
First activity of the year for Favi who was entered at the Genk national dogshow. Not a great result, she was placed #2 Excellent / 2 in champion class. Judge was Mrs Ligita Zake (Lv). As Indhira does'nt need anything in Belgian shows, she stayed at home.