News 2017
More news on our Facebook page
June, 16th, 2017
First show for one of our "Q" kids. Quiza was enterd in Milano and won BEST IN SHOW BABY. Congratulations Fabienne & Claude Berset !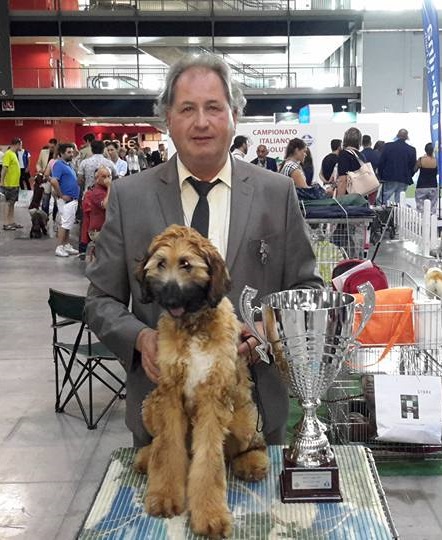 May, 28th, 2017
All our puppies have now a family. We wish them good luck and a wonderful life.
April, 29th, 2017
Two beautiful boys are still available for serious homes
QUASHMIR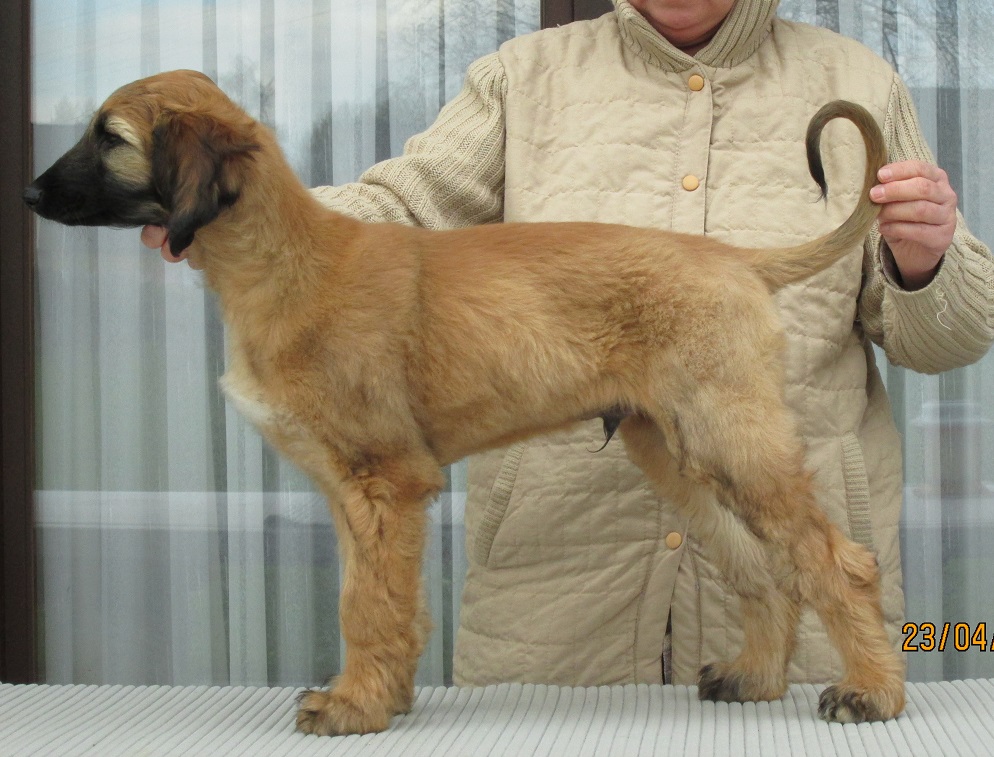 QHALIF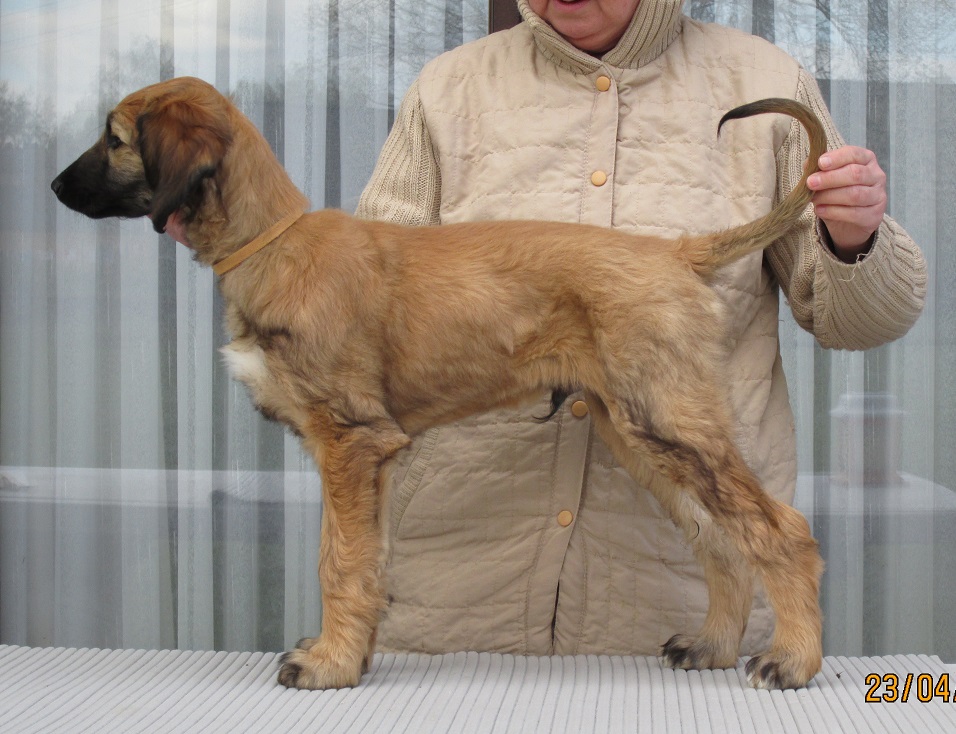 April, 4th, 2017
New pictures on the Afghans "Q" kids (7 weeks)
February, 11th, 2017
They are there ! 3 boys , 4 girls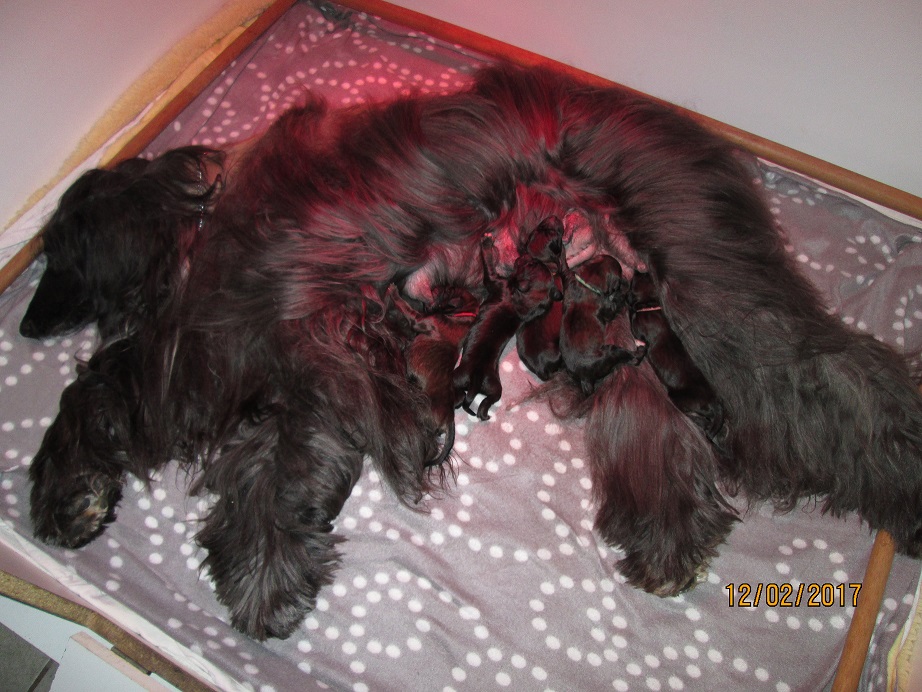 January, 07th, 2017
Here we are!
The last Afghan litter at Abd El Shiraz is on its way !
Many thanks to Dr Catherine Lefevre (Vet484) who quickly found the cause of our previous 2 failures (the problem was bacteria and staphylococcus) and solved the problem with a good anti-biotic treatment.
Puppies are expected around 10 February 2017, if all goes well
Our first Afghans puppies were born on 26/02/1992, our last Afghans puppies should be born around 10/02/2017 - 25 years later!
1992 was the year of "Q", 2017 will be the year of "Q"
Our 1st litter was a marriage between a brindle male and a black and tan bitch, our last litter is a marriage between a black and tan male and a brindle bitch.
Hazard ? Coincidences? The circle is complete. Our small contribution to the great Afghan world will stop here.
Through this marriage we hope Afghans able to get excellent results in beauty AND work, which has always been our goal, as the Afghan must not be only a show dog or only a working dog, and because it is possible to have Afghans that place themselves at the best levels in both categories.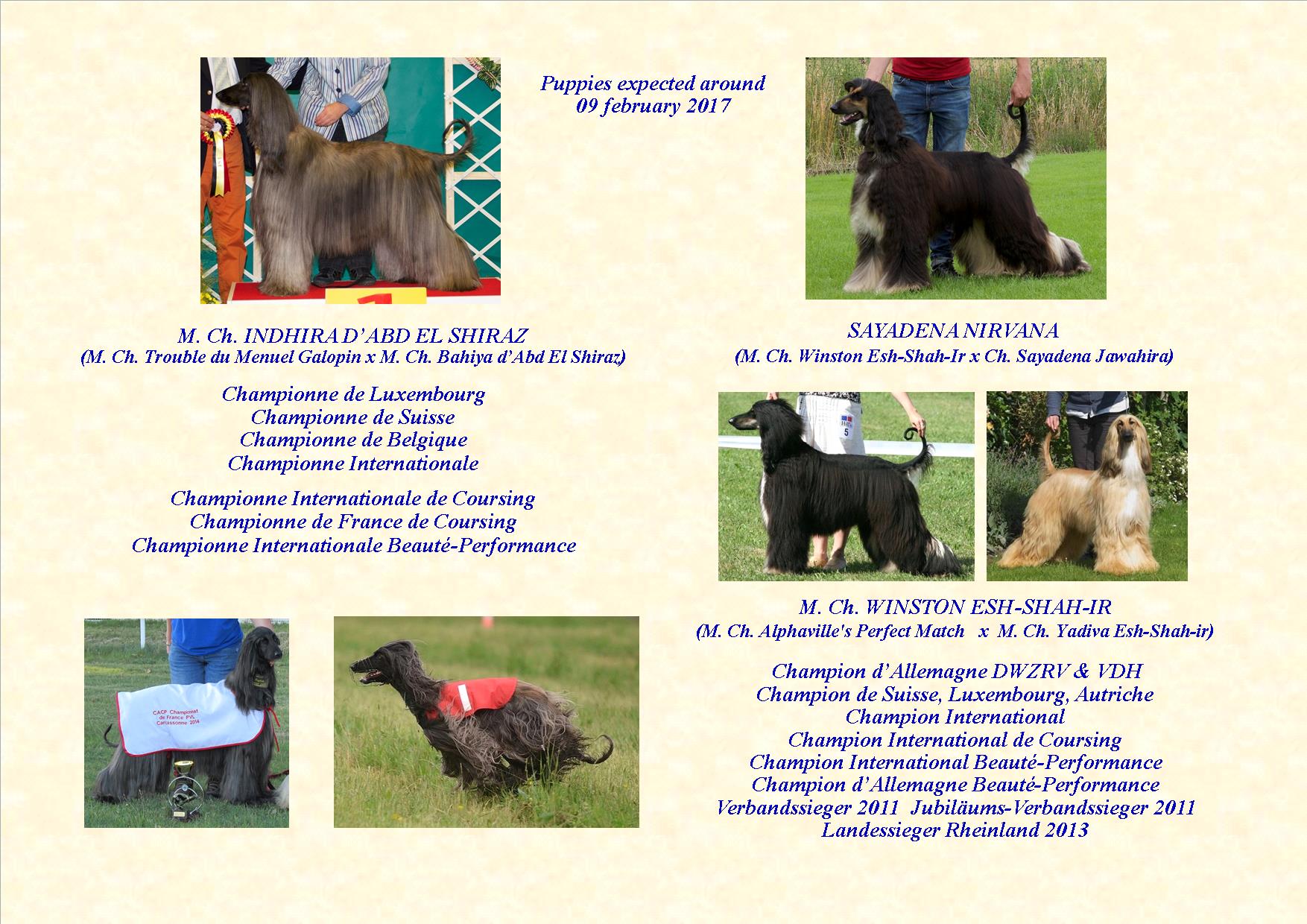 PEDIGREE