News 2019 
More news on our Facebook page
And because she is also in compliance with the standard, ORIANA 1st Excellent-
CACL
today in Heiderscheid (L) under the judgment of Mr André van den Broek (NL) - sighthounds specialist. She now has the conditions to homologate the title of
Luxembourg Beauty Champion
🍾🍾🍾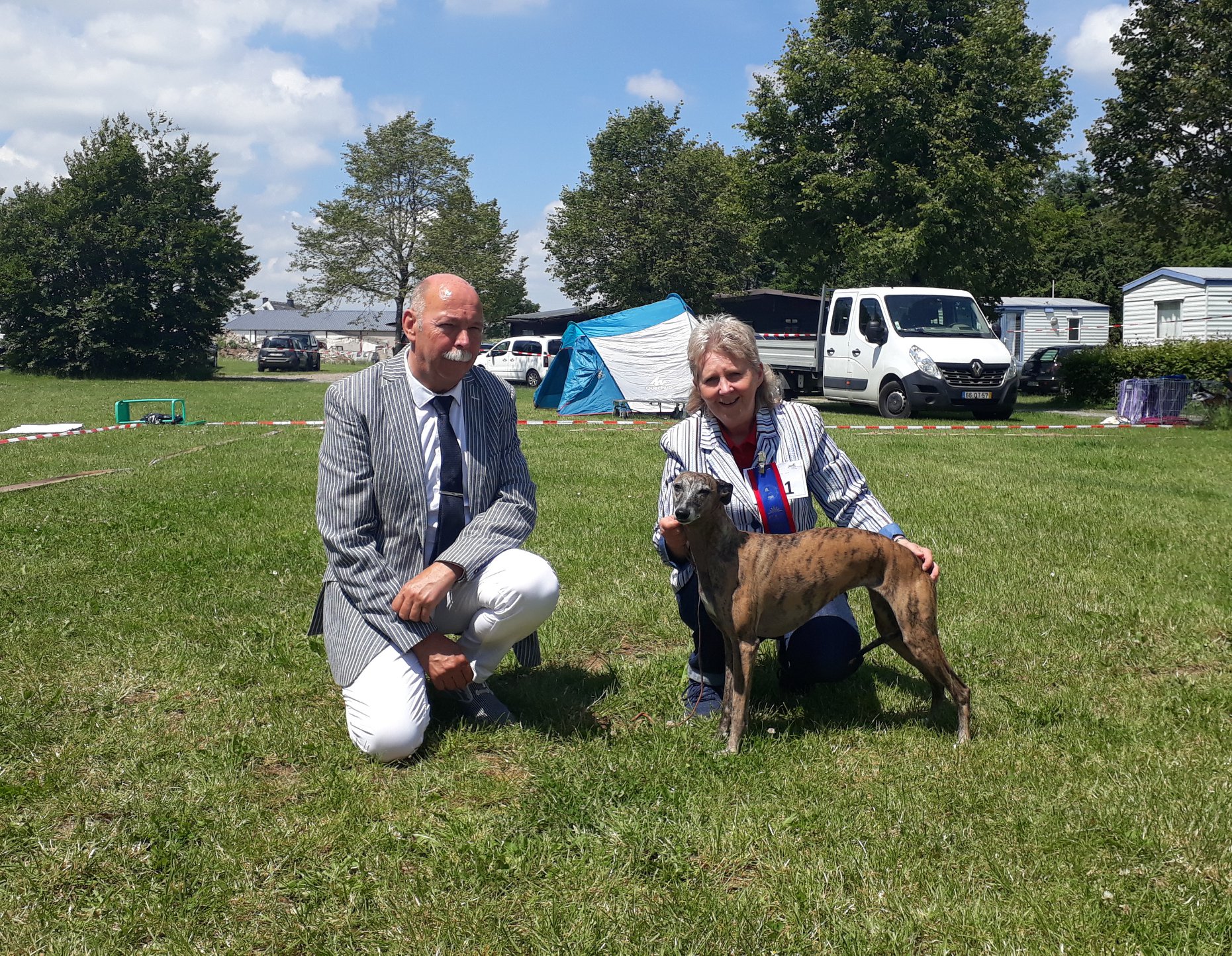 International coursing in Lorcé. QALISHA ended at 2nd place / 6  with
CACBL
-
CACIL
!
Brothers "Mr Q" and QHALIF were 8th and 10th out of 11.
ORIANA didn't participate because of her seasons.
International dog show in Luxembourg, QUIZA and QALISHA were entered in open class.
QUIZA won 1st Excellent
CACL
, and QALISHA was placed 3rd Excellent.
ORIANA, alone in working class, received only a Very Good.
She did it !!! Special lure coursing French Whippet Club Specialty in Vieure: ORIANA 1st Exc /34, 44 pts
CACP
. She becomes
LURE COURSING FRENCH CHAMPION
exactly 5 years after her mother"Favi" (multi Ch. Meradith Favourite Everyone) who won that title during the specialty 2014 in Rougé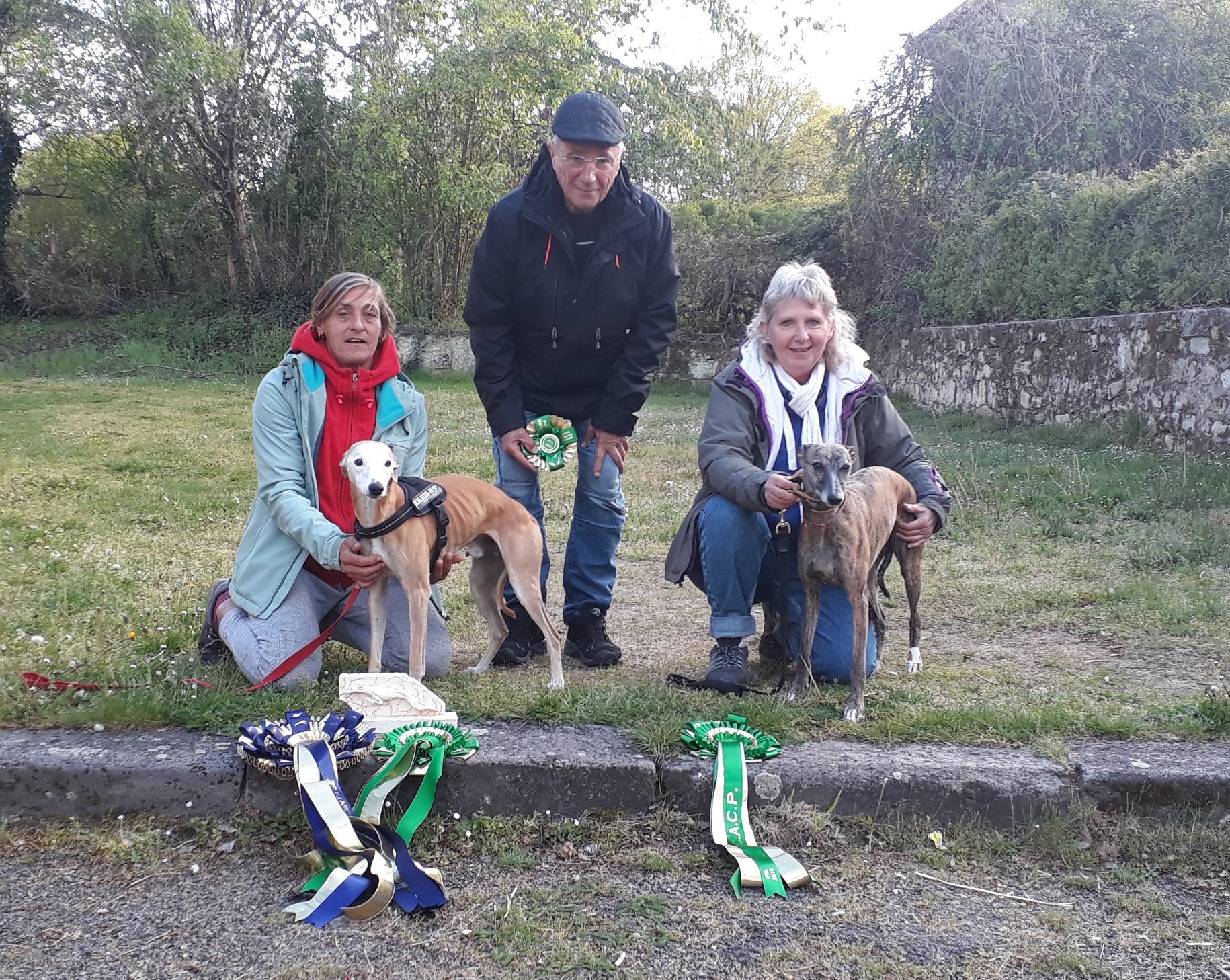 Specialty show of the Belgian Whippet Club in Beringen. "FAVI" entered in Veteran Class got 3rd Excellent.
ORIANA, entered in working class, too excited to show herself correctly, received a 2nd Excellent, but was selected for best head and best movement for the final main ring. She ended finally among the 8 best heads of the day, and the 6 best movements (60 entries) !
She was also awarded for her first place in the 2018 Top Coursing Club Member competition !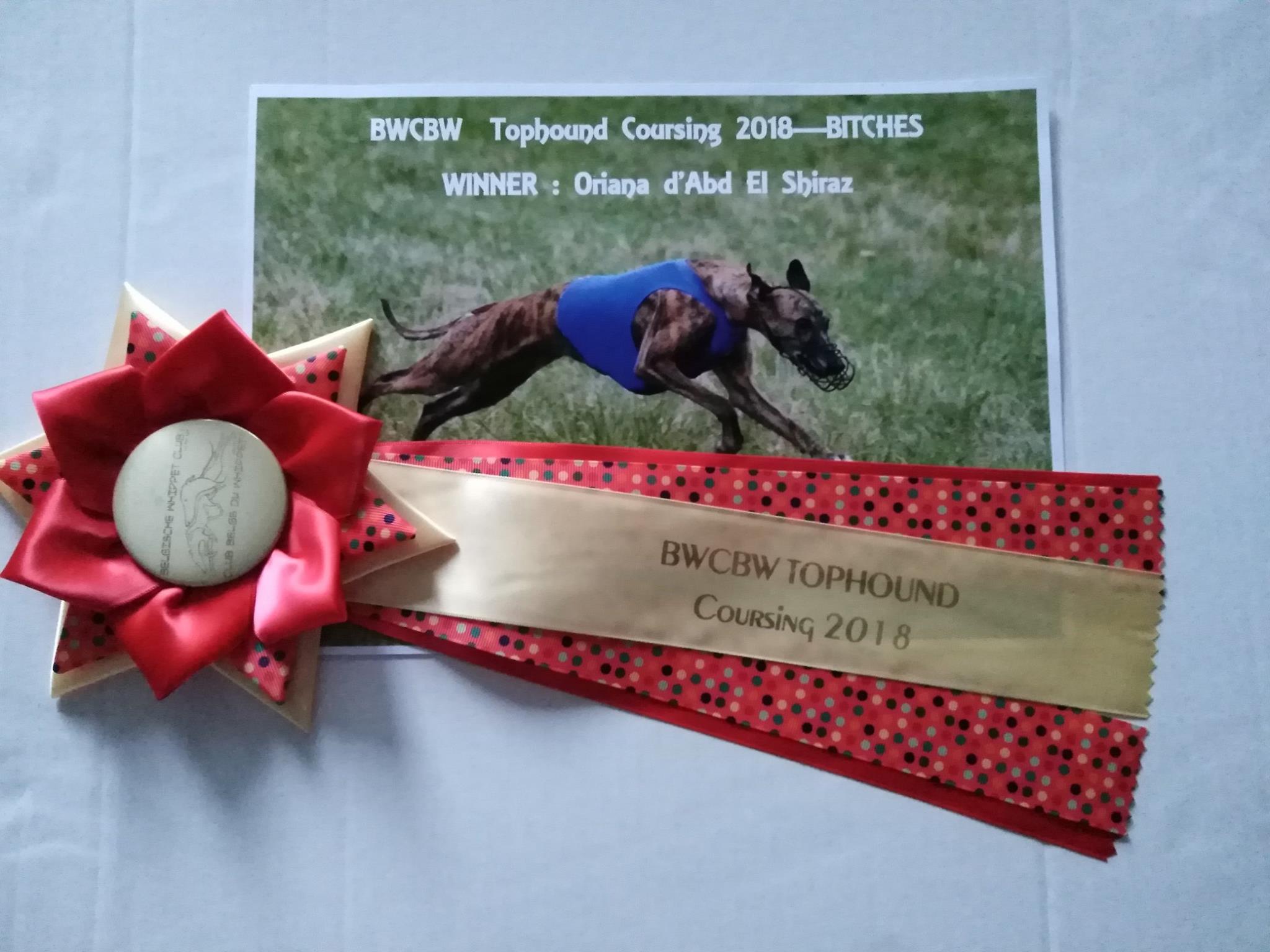 International dog show in Anvers with excellent results for our girls. QALISHA was placed 1st Excellent in Open Class with
RCAC- RCACIB
(full CACIB) and ORIANA 1st Excellent in Working Class with also 
RCAC- RCACIB
(full CACIB).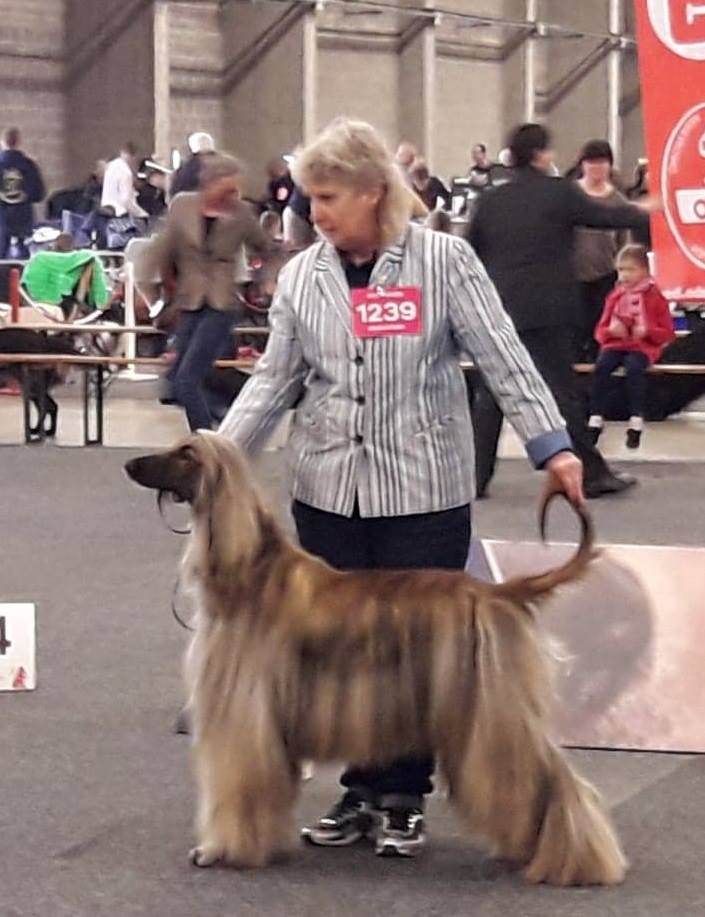 International dog show in Colmar with the whole team. Once again QUIZA did very well with 1st Excellent
CAC-CACIB-BOB
! QALISHA was placed 3rd in Open Class. ORIANA 2nd Excellent in Working Class, and "FAVI" 1st Excellent-Best Veteran.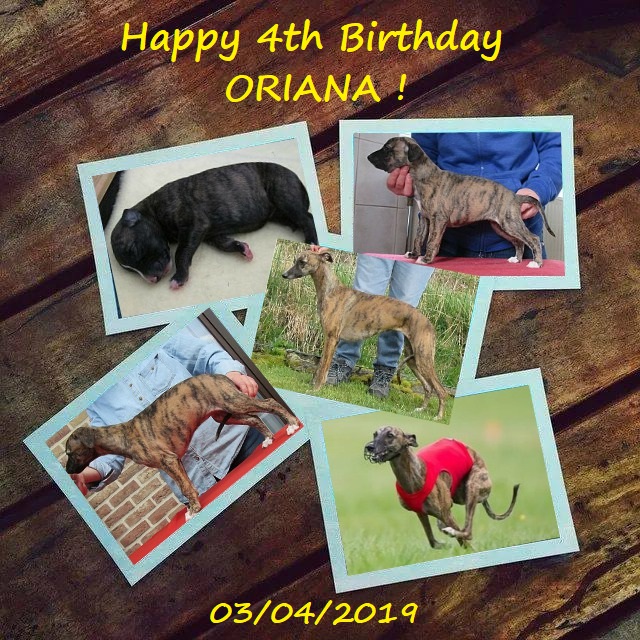 And because the life goes on....
International lure coursing in Amermont: ORIANA 4th/14
RCACBL
and the last result that was missing to ask, finally, the homologation of her title of
BELGIAN COURSING CHAMPION !
Here it is, it is finished, this morning our sweet INDHIRA has crossed the rainbow bridge. She had just turned 10 years old. Sunday she was still enthusiastically participating in the ballad of the BAHC, before being swept away by a thundering gastro enteritis. Rest in peace my love, we'll meet again...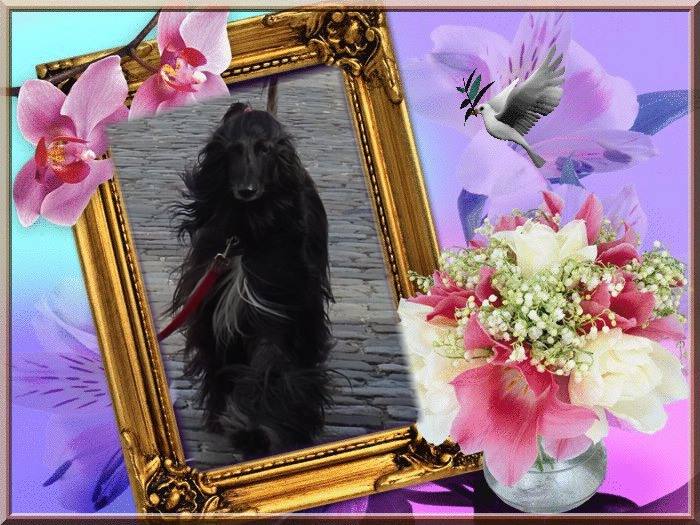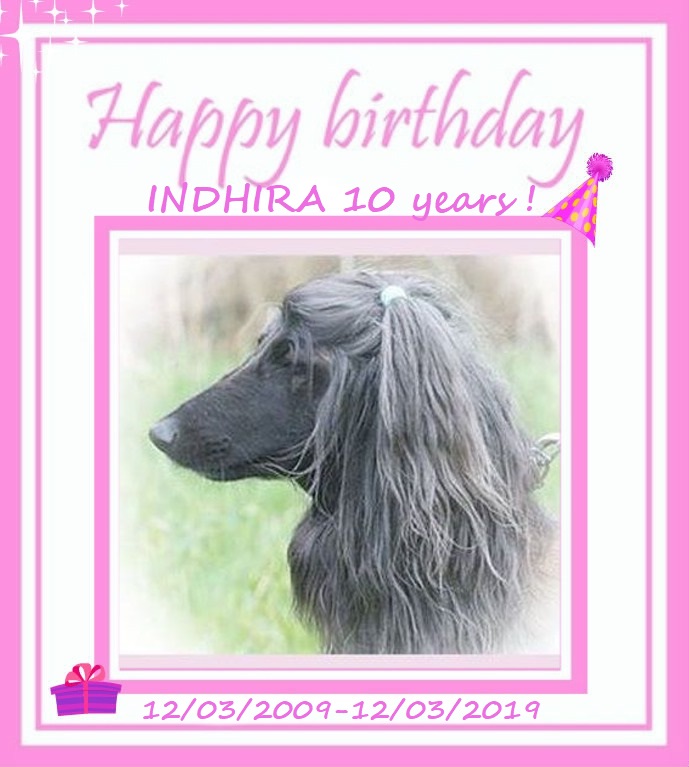 Spring Open Show in Herve. Friendly small all breeds show without CAC. QALISHA ended BOB and 3rd Best in Group. INDHIRA received 1st Excellent in Veteran Class and ORIANA 1st Excellent in Working Class.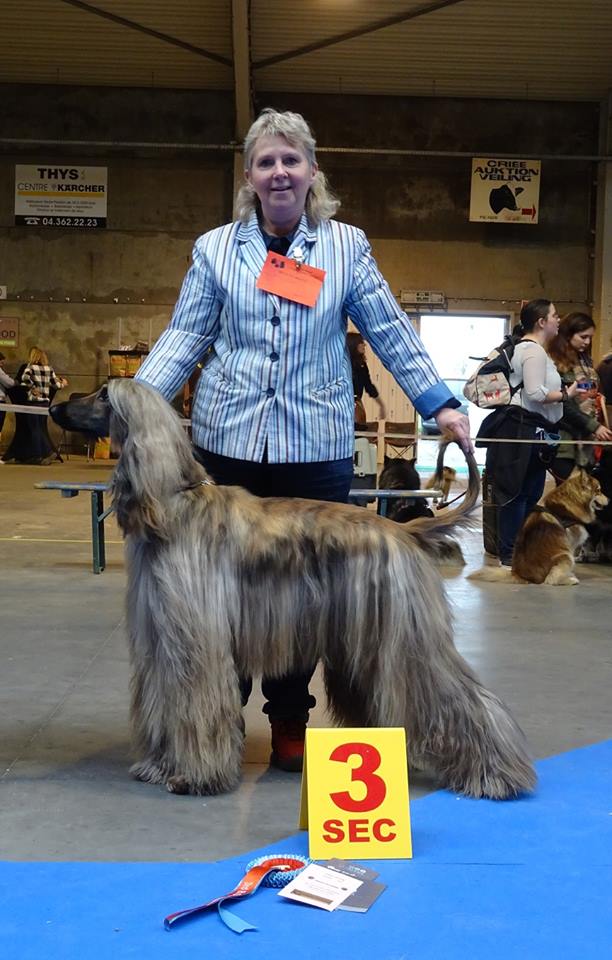 International Dog Show Valence, QUIZA
CAC-CACIB-BOS
!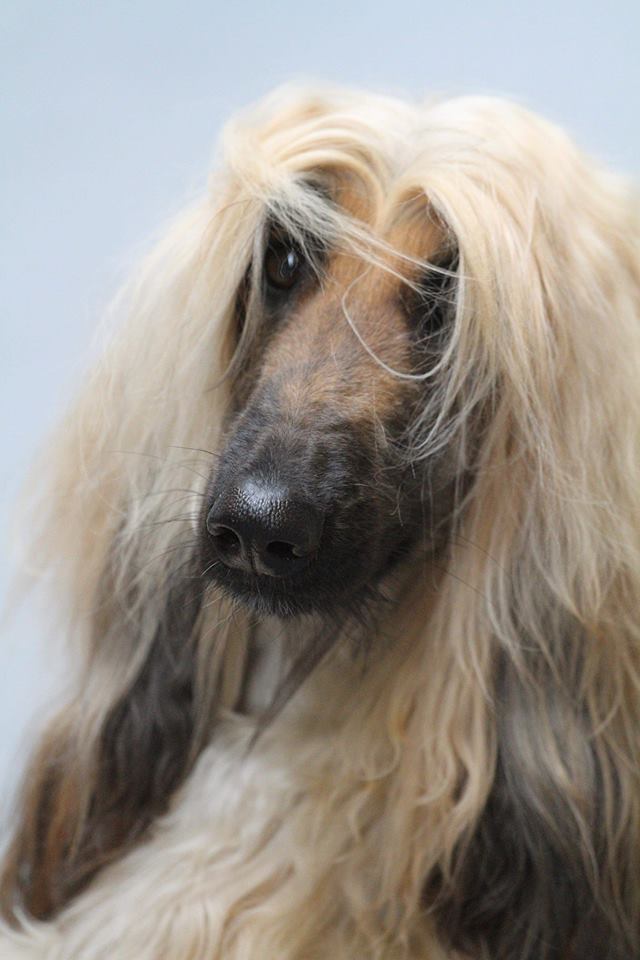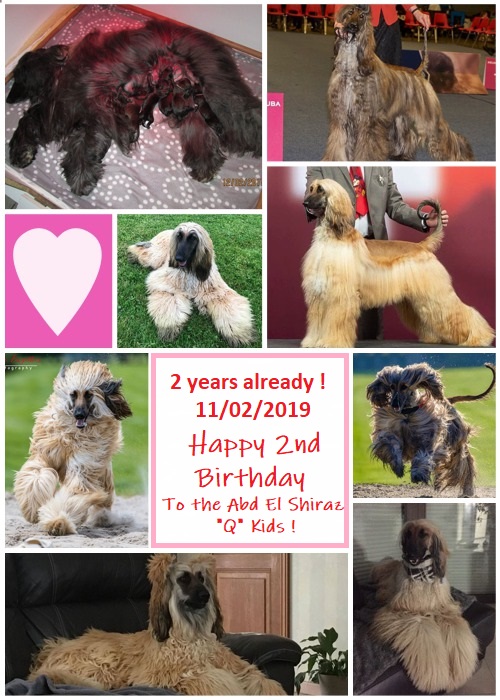 First competition of the new year at the international dog show in Genk. And very first participation for QHALIF who ended in Intermediate Class with 3rd Excellent just behind his brother "Mr Q" who received 2nd Excellent. QHALISHA got 2nd Excellent.
ORIANA was 1st Excellent in Working Class.